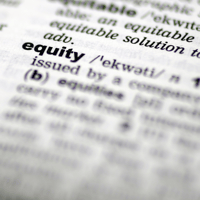 In this two part pay equity blog series Summit Consulting Senior Manager Corey West (who leads Summit's internal pay equity analyses) and Salt Hill's Alan Salzberg discuss the must haves for conducting a comprehensive and reliable pay equity study. The second release in the series will be a brief case study highlighting the implementation of the must haves.
Pay equity is good business because companies with pay equity protocols attract and retain top talent. To be successful in this area, companies should proactively assess their performance on a regularly basis using quantitative and qualitative data.
In this blog post, we describe three must-haves for comprehensive, cost-effective pay equity assessments: descriptive employee data, an appropriate statistical model, and subgroup analyses.
Companies that apply these must-have elements will have robust statistical evidence of pay equity (or inequity). If the organization detects pays inequities, they can readily identify and remedy the disparity in a focused and efficient manner (i.e., without a complete salary restructuring).