Summit's litigation support practice works with law firms, in-house counsel, and government agencies to win cases with statistics. We support attorneys with counsel and witness preparation; opposing expert review; and expertise in statistical sampling, statistical modeling, damage estimation, and data management and visualization.
The key to our success is extensive client collaboration. We listen carefully to understand the nuances of each case and legal strategy, and we work with our clients to ensure they understand our methods and results. We focus on finding the right solution for our clients and presenting that solution clearly to audiences that have little or no background in statistics, economics, or mathematics. We are experts at distilling data into a handful of pertinent facts, turning them into powerful statements, and fitting them into a larger legal strategy.
To date, Summit has done extensive analytic work regarding fair lending. Click the image below to watch our webinar on the impact of investors in local housing markets and potential policy implications.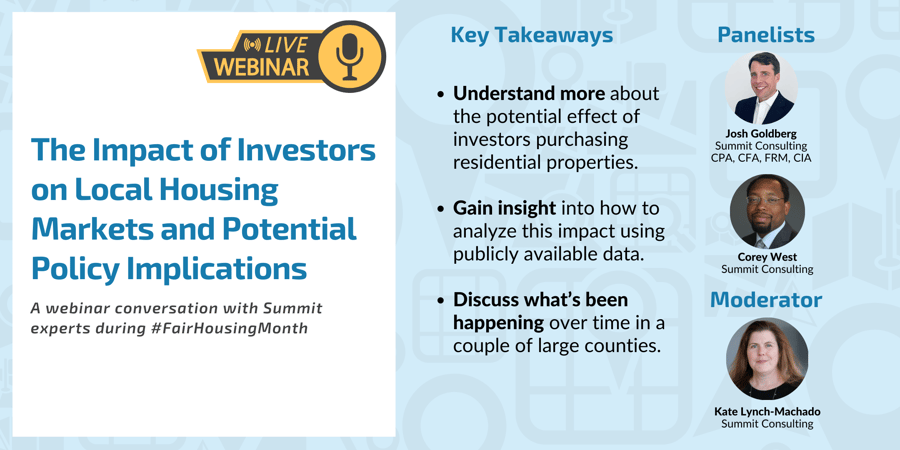 Clients

Consumer Financial Protection Bureau
U.S. Department of Justice
U.S. Department of Housing and Urban Development
Federal Housing Finance Agency
U.S. Small Business Administration
Veterans Health Administration