Posted by Summit on 4/20/18 8:24 AM

--------------------------------------------------------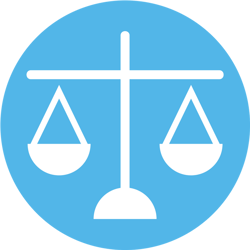 In this post of our Strength in Numbers blog series, Summit Chief of Corporate Development Jennifer Folsom, Brown Law Group Managing Partner Stacy Fode and Brown Law Group Associate Jordan Turner discuss the importance of pay equity studies.
You can't scroll through LinkedIn without seeing news of another company going down with a pay equity problem. In the past, in-house counsel has been reluctant to request a pay equity study for fear of "opening a can of worms," creating a discoverable liability, or worse, highlighting a problem that executives aren't willing (or able) to solve.
Now more than ever, it makes sense to conduct a proactive pay equity study. In an era of ever-increasing scrutiny, companies should be proactive with pay equity analyses. They need to know if a pay inequity exists and the reasonable steps to fix any disparities. If your organization is contemplating a pay equity study, there are three important considerations to keep in mind.
Use a statistician. If you want to isolate the role of gender or other protected classes, you must build a statistical model and run a regression analysis. In many cases, you will need predictive analytics to determine what compensation should be. Raw averages between two groups don't tell an accurate story, and may overstate or understate actual inequities.
Use outside counsel. To maximize attorney-client privilege (or confidentiality) while assessing and mitigating risk, hire an experienced labor and employment attorney familiar with the particular laws of your state or locale. Picking up where Federal law has left off, many state and local jurisdictions are passing their own laws, creating a dynamic policy environment.
Determine scope. You don't necessarily need to fix all pay disparity problems at once. It's possible to fix one department or one location or one job class. Working with outside counsel, you can identify the root causes of disparities and potential mitigation strategies in a discrete, manageable fashion.
Taking a "look under the hood" to see if you might have a potentially large, costly problem may sound scary. But knowing your potential exposure now by assembling the right team to conduct a proactive pay equity study will give you the hard-core facts you need to make informed business decisions.