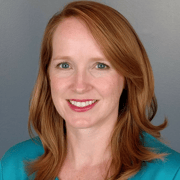 Chief of Corporate Development
As Chief of Corporate Development, Ms. Folsom provides the leadership, management, and vision necessary to execute Summit's Strategic and Tactical Plans. She deploys Summit's vision for long-term Federal client development. In addition to leading firm-wide human capital and branding initiatives, Ms. Folsom also manages support functions in operations and marketing. In short, Ms. Folsom develops Summit's business and its people.
Ms. Jennifer Folsom has extensive experience in human capital management, recruiting, and branding. She has over 15 years of experience in the financial and consulting industries, having led several large teams with multi-million dollar budgeting responsibilities. Previously she was a Partner at Momentum Resources, an Inc. 500 Fastest Growing Company, and Founder of Radius Partners.
She earned an M.B.A. from Georgetown University, as well as a B.A. in business and economics from Randolph-Macon College. Ms. Folsom has held the Project Management Professional (PMP) certification since 2003.
202-407-8332