How OFCCP's New Compensation Directive Benefits Contractors
October 9, 2018 •Claire Hempel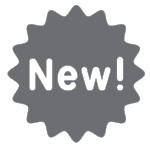 The U.S. Department of Labor's Office of Federal Contract Compliance Programs (OFCCP) released new guidelines for auditing contractor compensation practices on August 24, 2018. The guidelines, Directive 2018-5, replaced Directive 307 (DIR 2013-03), which had been in place since 2013.
The new guidelines offer several benefits for contractors:
More transparency as to what type of information OFCCP uses when conducting audits. For example, the directive outlines specific information that may be used to explain compensation, including: commission, overtime, age, race, sex, education, employee tenure, performance ratings, and others.
Clearer guidelines of the type of information contractors can provide to OFCCP in support of their pay practices. The directive states that contractors can provide OFCCP with information about their compensation practices (i.e., hierarchies and job structure) from which OFCCP will attempt to structure its groupings of similarly situated employees. However, the directive does note that OFCCP may look beyond this structure. In addition, the directive says that contractors may provide market salary surveys and performance ratings for OFCCP to incorporate into their analysis. Overall, this provides more room for contractors to participate in audits by providing additional information for OFCCP to use.
An outline of the statistical methodologies OFCCP uses in its audits so that contractors can accurately replicate models to ensure compliance. The directive describes specific factors that might be used to predict compensation, such as age (as a proxy for experience), squared terms, and different markers for employee tenure (i.e. time in current role versus total time at company). In addition, the directive lays out some of the different types of models that OFCCP may employ. For example, they will look at base pay and total compensation separately and their initial analysis will not incorporate how the interaction between race and sex influences pay. Although the directive is still vague in describing the exact models, it does provide more transparency on the different types of factors OFCCP may incorporate at various stages of an audit.
Most importantly, the updated directive provides an opportunity for contractors to better understand how OFCCP conducts their audits so they can proactively identify and respond to risks. Contractors should leverage the increased access to this information so they can avoid long, exhaustive, and potentially costly audits.
At Summit, we regularly conduct these types of analyses. Summit can work with contractors to conduct mock audits, assess risk and compliance, and provide cost-effective solutions to ensure compliance when adjustments are deemed necessary. Please reach out to Jennifer Folsom (jennifer.folsom@summitllc.us) if you are interested in discussing how we might be of assistance.