Posted by Jennifer Folsom on 11/23/15 3:08 PM

We are thrilled to announce that Summit's soccer team won the Fall 2015 DC United Social Sports (USS) Championship after an undefeated season. Here's recap of the championship game from our players:
Summit FC (our 6v6 team) won 4-1, with goal keeper Tori Puryear allowing only one goal. Unofficial Season MVP Angie Tyler scored 3 for her first hat trick of the season, and Jennifer Folsom added the final goal. Defenders Matt Duffy and Carolyn Meier were an impenetrable force, while Tim Satterfield kept the transitions smooth.
This season, Summit's soccer team played on the National Mall each Wednesday afternoon. They defeated a number of worthy opponents while getting outstanding workouts. Team recreational sports are an important facet of Summit's Wellness Program, and we will proudly display the USS Championship Pitcher in our Washington, DC, headquarters.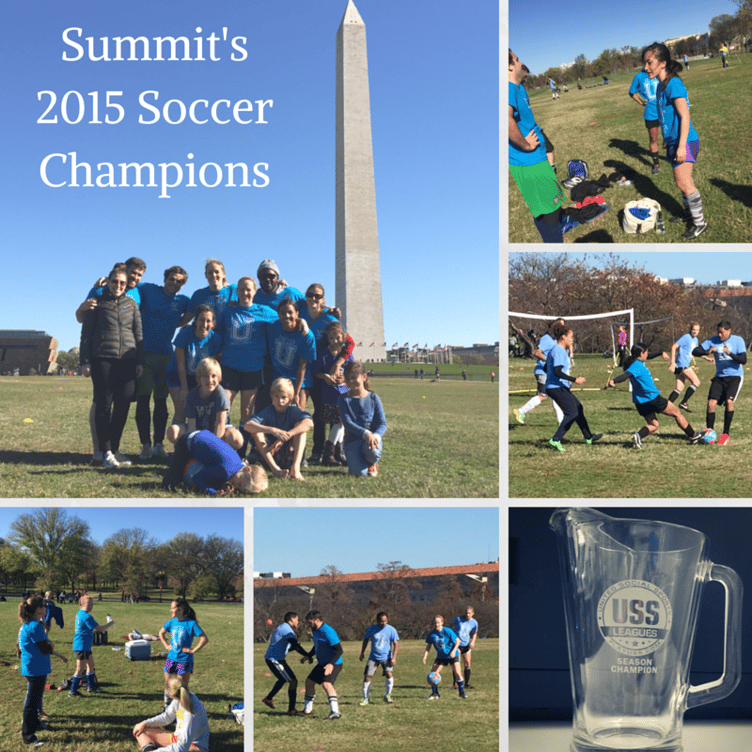 Curious about Summit's office culture? Read more on the Summit Blog: