Posted by Sean Martin on 6/3/15 10:00 AM

Screaming kids, airplanes made from straws and construction paper, marshmallow DNA replicas...even dice! "DO NOT OPEN THIS BOOK!" – yes, really!
On Thursday, May 21, 2015, Summit Together joined with turningtheparge.org at Martin Luther King Elementary School in Southeast D.C. to volunteer at the school's annual literacy night. Eleven enthusiastic and energetic Summiteers spent two and a half hours reading "Do Not Open This Book" written by Michaela Muntean with the kids. Some read one-on-one with students and some read to a group.
The evening started with a spaghetti dinner and orientation for the volunteers. After a brief huddle, we broke into small groups and worked with an age group we felt most comfortable with. Everyone seemed to be energy-paired, happy, and ready to read. When the group reading was over, volunteers had a chance to work with their groups' kids to complete the "Klutz Build A Book" activity – each student was given a packet that contained everything they needed to write and illustrate their own books! The students wrote about various things including their parents, their vacations, and their pets.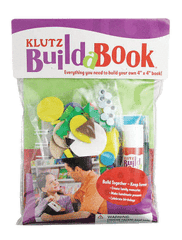 What kind of event would be complete without fun time?! Students, volunteers, and parents met in the schools gymnasium to continue learning together, chatting, and making crafts that included dice, 3-piece airplanes, and marshmallow DNA models. Some brave students even got water-based tattoos to "show off."
Everyone had a great time and we all look forward to future events from Summit Together. Special thanks to: Josh, Antoinette, Tori, Angie, David, Doja, Jamal, Balint, and Natalie for sharing their skills with the students of MLK Elementary School.
Check out photos of Litercay Night on the Summit Facebook page.