Posted by Joseph Bateman on 4/5/18 3:04 PM

--------------------------------------------------------
In our Overview of Mission-Oriented Finance at Summit blog series, Summit introduces how we approach mission-oriented investments, with a focus on credit risk analysis, portfolio management, and impact evaluation. Click here to read Summit's entire Mission-Oriented Finance blog series, which includes how we conduct credit risk analysis, evaluate alignment of mission with impact of investments, perform portfolio monitoring, and measure impact.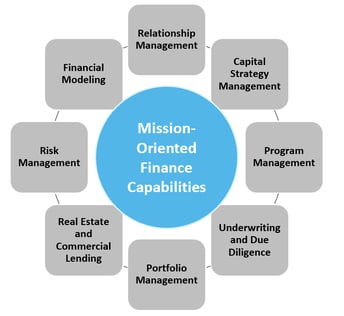 Summit is a quantitative and data analytics consulting firm that works closely with a variety of government, commercial, and nonprofit clients to turn data into actionable insights. Summit's work is divided across four main core areas: federal credit and risk analytics, mortgage finance, litigation analytics, and health and employment.
A majority of Summit's work falls within the first core area—federal credit and risk analytics—where we conduct data-driven credit and risk analyses and portfolio management for federal, nonprofit, and private-sector clients. Within this work, Summit provides services to several federal credit programs and large philanthropic investors whose lending and grant programs have clear mission-related goals. These goals include increasing investment in under-invested, impoverished, and/or rural areas of the United States, rehabilitating or building water infrastructure throughout the country, increasing access to affordable housing, and other areas of community and economic development.
Summit's federal credit and risk analytics consulting includes data-driven approaches for measuring credit risk and monitoring the ongoing financial performance of investments. Responding to individual client need, Summit aids in developing policies and procedures for conducting credit risk analysis and portfolio monitoring, builds customized tools to enable this analysis, and generates detailed investment memos and portfolio performance reports using these customized tools.
Within Summit's mission-oriented finance consulting services, the firm also provides client services that include evaluating each potential investments alignment with the investor's mission and desired areas of impact, developing methods for measuring impact, monitoring ongoing impact performance, and conducting econometric impact evaluations. Summit's mission-oriented finance team demonstrates unique experience performing data analysis using customized tools to help clients integrate both robust credit risk analysis and impact evaluation into investment decisions, portfolio monitoring, and reporting on impact.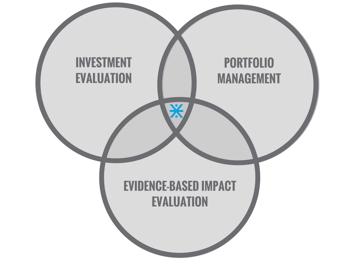 During the next weeks, Summit will release a four-part blog providing an overview of our work with clients in three main areas related to our approach to mission-oriented finance, with two blogs devoted to central aspects of evaluating and underwriting potential investments.
For more information on Summit's mission-oriented finance work, please contact Summit Director Susan Newton-Rhodes or Senior Manager Ian Weise.