Office Climate Assessments: New Year, New You, New Office
January 25, 2022 •Kami Ehrich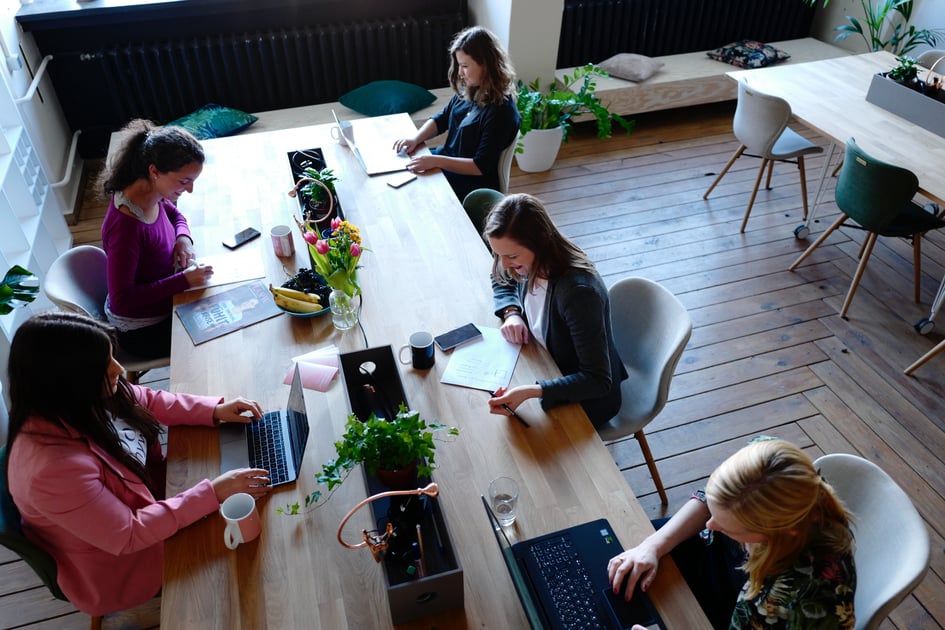 With contributions by Teresa Kline
This article is part of a series Summit Consulting is releasing in collaboration with Huron, a Global Consultancy. In this series, we look at how an office climate assessment is a valuable tool to gain insight into employee perceptions of company policies and procedures. We talk about data collection techniques, engagement in a remote workplace, and a case study of a real organization. Check out the whole series:
Over the past two decades, Americans have increasingly relied on technology, which has altered the way they lead their personal and professional lives. Amid these changes to work and home, and with the onset of nationwide remote work during the COVID-19 pandemic, it is more crucial than ever for leaders and managers to keep their finger on the pulse of employee satisfaction. Summit, for example, is allowing permanent flexibility to work from home or in the office, and our biannual employee surveys measure satisfaction with this and other benefits. How many organizations truly have an accurate snapshot of employees' perceptions around company policies, practices, and procedures?

An office climate assessment is an innovative tool for employers to collect employee insights. It allows organizations to maintain up-to-date perception baselines as well as understand and respond to employee dissatisfaction or turnover. Climate assessments can answer questions regarding mission and vision clarity and its relationship to customers, supervisory practices, performance measurements, communication, teamwork, training, and merit rewards. For example, an assessment might reveal whether employees have adequate training opportunities and whether they feel they have the opportunity to implement newly learned skills. It could also reveal whether staff feel motivated to perform at a higher level by assessing perceived connections between high performance and the organization's mission, customer expectations, and merit rewards (such as a bonus for outstanding work).
Typically, a climate assessment results in recommendations to promote positive outcomes like increased productivity, retention, and employee and customer satisfaction. Depending on the needs of the company and the assessment's findings, recommendations might include the development of improved performance-measurement tools, increased and more transparent communication from management, increased training opportunities for employees, and realigning projects to the company's mission.
For an example of how this operates in practice, check out Summit's recent evaluation of the U.S. Small Business Administration's acquisition planning process. This was a program evaluation implemented much like we would perform a climate assessment. Summit asked Small Business Administration employees questions about the policies and procedures of the acquisition planning process. These included topics such as current communication practices, training and knowledge on the acquisition process, and satisfaction with the timeliness of the current process. The findings enabled our team to provide actionable recommendations to improve employee satisfaction with the process.

Other federal agencies and companies can similarly improve employee satisfaction and organizational culture by eliciting the help of external contractors to conduct office climate assessments. Now that we've explained what an office climate assessment is and why it's important, the next post in this series will walk through how a contractor like Summit conducts this type of work.