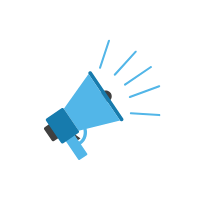 November 14, 2019 (Washington, D.C.) – Summit Consulting is pleased to announce the appointment of Mr. Samuel Dugger, PMP, as its newest Director.

Mr. Dugger has nearly two decades of experience leading multimillion-dollar government modernization and IT engagements. Dugger will lead Summit's PMO business practice, providing world-class advisory services to our federal and non-federal clients. Additionally, he will provide training, mentoring, and guide the careers of our growing PMO practice area, relying upon his more than 20 years of evolving professional management experience.
Summit Partner Gob Juntima said, "We are pleased to welcome Samuel as our newest Director. Appointing someone with his experience and proven success managing large IT projects demonstrates Summit's deepening commitment to IT modernization at places like USDA and the Department of Education."

Mr. Dugger most recently served as Senior Program Manager at WALA Networking Technologies (WALA), a small business specializing in cyber security and information assurance, enterprise systems, software development and e-learning, systems integration, web development, IT consulting and management. While at WALA, Dugger guided a diversified array of Federal clients, including the DC government, as well as a top 25 Law Firm. Dugger's experience also includes his service as Program Manager at Anteon (now GDIT), where he managed Federal contracts for IT architecture/infrastructure solutions and advanced engineering services, including quality assurance and contract compliance.

Mr. Dugger received his B.S. in management & computer information systems from Norfolk State University. He is also PMP certified by the Project Management Institute (PMI).
---
Find out more by visiting http://www.summitllc.us
Follow Summit on Twitter and LinkedIn