Posted by Eva Palmer on 10/20/17 10:39 AM

--------------------------------------------------------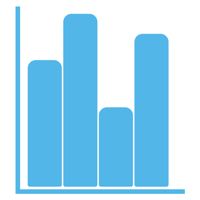 Dr. George Cave, Dr. Ed Dieterle, and Balint Peto will present their newest paper, "Evaluation of OSHA's SST Program Using a Randomized Controlled Trial Design and a Regression Discontinuity Design," at this year's Association for Public Policy Analysis and Management fall conference.
During the panel, Dr. Cave and Mr. Peto will examine the strengths and limitations in evaluation design and credibility of findings when simultaneously using randomized controlled trials (RCT) and regression discontinuity designs (RDD). To do this, the authors used the U.S. Department of Labor's Occupational Safety and Health Administration (OSHA) Site-Specific Targeting (SST) program evaluation as a case study.
Dr. Dieterle writes more on Summit's findings on this case study in the following post.
The panel will be held at 10:15 a.m. on Thursday, November 2nd at the Hyatt Regency Chicago.
Those interested in reading the paper in full can download it below.