Posted by Melissa Cichantek on 3/17/16 3:52 PM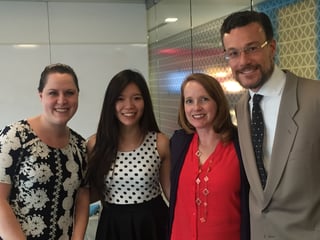 Summit staff members celebrated Women's History Month by hosting "Careers in STEM," a mentoring session for middle- and high-school girls from rural Tennessee.
The young women are part of a STEM (science, technology, engineering and math) program run by The Clement Railroad Hotel Museum in Dickson, Tennessee, a suburb of Nashville. Summit provided a panel of its top women analysts, consultants, and senior consultants for this online mentoring session on March 10, 2016.
"This is a topic that is near and dear to our hearts at Summit," said Chief of Corporate Development Jennifer Folsom. "Summit is very unique in the STEM field because 55% of our staff members are women. We want to show these girls that not only are math and science cool, but you can make a good living in this field."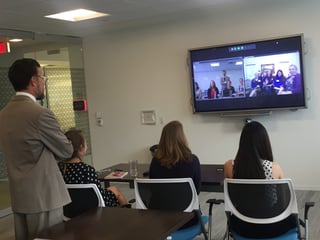 According to the White House Office of Science and Technology Policy, women in STEM jobs earn 33% more than those in non-STEM occupations and experience a smaller wage gap relative to men. Increasing opportunities for women in these fields is an important step towards realizing greater economic success and equality for women across the board.
"The Clement Railroad Hotel Museum intends to provide young girls in Dickson County with expertise and confidence in the STEM subjects during this critical time in their education," said Program Coordinator Angela Redden. "The program will foster interest and growth in the STEM subjects, provide positive role models for the young women, and create fellowship among participants."
Many thanks to the Clement Railroad Hotel Museum and the remarkable students who joined us!