Posted by Albert Lee on 5/5/16 1:32 PM

Many Federal agencies in the United States enforce civil codes. Their responsibilities span from protecting retirement plans to monitoring stock trading to collecting taxes. For example, the U.S. Department of Labor, Employee Benefits Security Administration (EBSA) enforces the Employee Retirement Income Security Act of 1974 (ERISA), which requires EBSA to monitor retirement plans. The U.S. Security and Exchange Commission (SEC) enforces the Security Act of 1933, which requires SEC to monitor publicly traded companies. And everyone knows what the U.S. Internal Revenue Service (IRS) does. To save time and money, these agencies can use predictive analytics to find likely rule breakers.
Searching for a Needle in a Haystack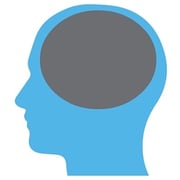 What do these enforcement agencies have in common? They each monitor a vast number of enforcement subjects. EBSA monitors about 700,000 retirement plans; SEC monitors about 19,000 publicly traded companies. IRS reports more than 147 million tax returns filed in 2013. Searching for civil infractions among enforcement subjects requires these agencies to search for the proverbial needle in a haystack.
In the current environment, the number of enforcement subjects vastly outpaces the number of investigators. In response, many agencies have turned to automated targeting, a process that uses databases and computer algorithms to identify enforcement targets.
Automated Targeting: How Do We Know If It's Working?
Automated targeting is desirable for a number of reasons. First, it is fast and cheap. Automated targeting can efficiently monitor a large number of enforcement subjects. Second, right or wrong, it is also highly consistent. Automated processes reach the same conclusions among different enforcement subjects with the same profile. In contrast, human investigators could disagree based on personal judgment or other factors.
How do we know if automated targeting is working? We can explore three dimensions: whether it is accurate, whether it is unbiased, and whether it is current.
By

accurate

,

we

mean automated targeting spotlights

the

enforcement subjects

with civil infractions

, and leave

s compliant enforcement

subjects

alone.

By

unbiased

,

we

mean automated targeting does not have any systematic

blind spots

.

By

current

,

we

mean

whether

it is up-to-date with changes in rules and regulations, and business and economic climate.
New Summit Blog Series on the Predictive Analytics Cycle
Stay tuned to the Summit Blog to read our upcoming series of posts outlining the predictive analytics cycle (PAC). The cycle promotes desirable qualities in automated targeting algorithms and consists of sequence of four repeatable steps:
A

dministrative data

integration

Model

e

stimation

Model

v

alidation

and

t

esting

Model

t

raining
To learn more, see our past posts about predictive analytics. Subscribe to the Summit Blog to receive the next posts in this series.
---