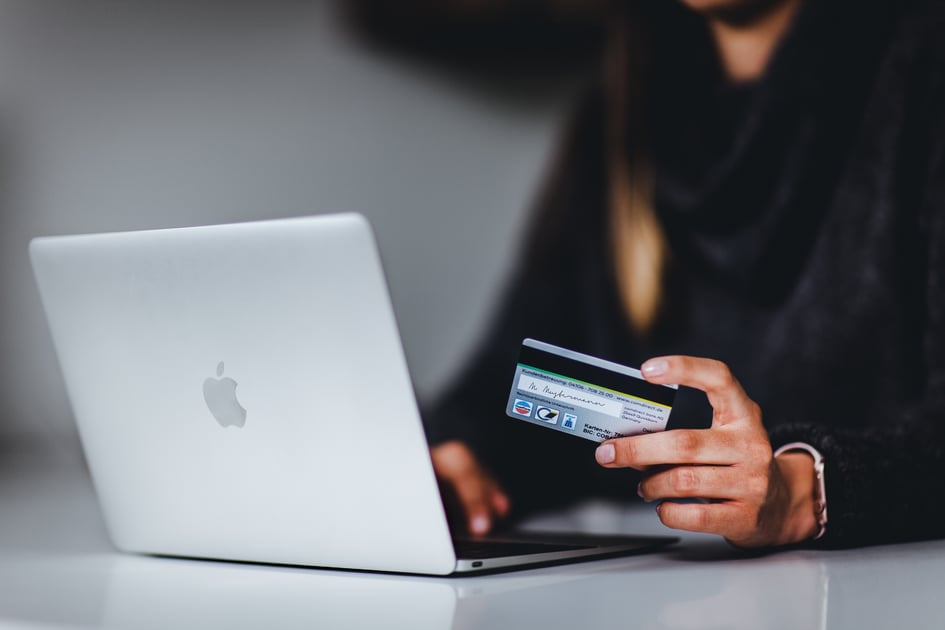 With contributions by Kami Ehrich
This article is part one of a blog series discussing "buy now, pay later" payment plans. In this post, we introduce buy now, pay later and its services. In part two, we talk about the dangers of these services. And in the third and final part, we discuss potential ways to regulate the services to protect consumers.

In the past two decades, there has been a large shift to online shopping evidenced by the increase in percentage of total sales rising from 1% in 2000 to 16% in 2019. With this shift, electronic payment methods have adapted to meet the needs of consumers. A prominent development has been the buy now, pay later (BNPL) option. Although BNPL services have only existed for 5 years, they are now available to online shoppers at most of their favorite retailers. BNPL has been largely adopted by millennials, who are known to be risk-averse and distrusting of established financial companies and standard forms of debt. The branding of the BNPL shopping experience as one that fosters more emotional attachment than traditional credit brings a new way of shopping and a new way of collecting debt.

Buy now, pay later, as the name says, provides a method for consumers to purchase items without having to pay immediately. Servicers usually offer a payment period ranging from 7 to 30 days. The system appeals to consumers by allowing them to make purchases that they might otherwise be unwilling or unable make at that moment without interest. Consumers can also return items without penalty within 30 days. However, if a consumer misses their payment deadline, they could incur a late-payment fee and have their information sent to debt-collection agencies. BNPL servicers alert consumers to pay their overdue debt through emails, text messages, and phone calls. A popular feature offered by many BNPL servicers is the ability to segment payments over time, which typically do not accrue interest like traditional loan payments. This aspect of BNPL is a more cost-friendly way for consumers to make purchases, as younger consumers are typically more limited in what they can afford.
BNPL started in the clothing industry with the company Klarna and has since expanded to industries ranging from travel to electronics. Among the more notable BNPL agencies are Affirm, Afterpay, and PayPal. As of 2020, BNPL services had a combined market size of $4.1 billion globally. North America accounted for 30% of the BNPL global revenue in 2020 due to the high number of prominent servicers and internet users in the region.
The recent growth in the market for BNPL services has been particularly evident during the COVID-19 pandemic. The closure of stores' physical locations gave way to more online shopping, which increased access to BNPL services. BNPL continues to grow as more online retailers adopt the service to keep up with the competition. According to TechWire, "BNPL has more than 90 million active users across 20 countries," and more than 40% of users of BNPL in 2020 were millennials.
BNPL servicers generate revenue in a variety of ways. The most profitable way is the fees they charge to retailers that use their product, which range from 2.5% to 4% of purchase value. They are able to sell their services to retailers on the premise that their products will increase sales. Other forms of revenue are from interest for consumers who have outstanding balances, miss a payment, or choose to spread out payments over a longer period of time as well as overdue payment fees. These fees are often unexpected by the consumer because they were hidden in blocks of fine print by BNPL providers in the purchasing stage. In turn, consumers who do not make payments on time or are not aware of fees on returned items after 30 days begin to accumulate debt. Thus far, BNPL servicers have largely been able to evade consumer-credit regulations at the state and federal levels by claiming to operate under a no-interest model.
While BNPL offers a cost-friendly alternative to traditional credit cards when making a bigger purchase, unforeseen additional fees and interest have caused financial stress among consumers. This has drawn the attention of government officials, who have become aware of the dangers posed by the lack of oversight on BNPL providers. Areas of concern include consumers accumulating debt from overspending, miscellaneous fees from BNPL providers, and a negative credit history being produced from BNPL products. Next week, we'll dig deeper into the dangers posed by BNPL services.