Posted by Greg Tyng on 1/20/15 11:14 AM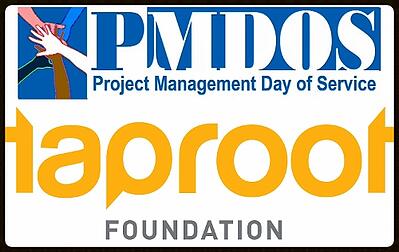 The Project Management Professional (PMP) certification isn't only intended to help grow one's immediate career goals. These skills can also be shared with nonprofit and charitable organizations to help achieve business goals. For Martin Luther King Day, I offered pro bono consulting services for the Project Management Day of Service (PMDoS) Scope-A-Thon event to help scope a project in support of social good.
PMDoS is a community outreach event of unprecedented scale providing pro bono project management services to nonprofits on the country's national day of service--Martin Luther King Jr. day. For this event, five regional Project Management Institute (PMI) chapters partnered with the Taproot Foundation to connect 400 Project Management Subject Matter Experts to over 100 charity and nonprofit organizations.
As a project management volunteer, I collaborated with a team of fellow PMPs to discuss and diagnose a problem for a nonprofit client and begin outlining a project scope. Our team partnered with RX Response, a DC-based organization with a mission to help ensure the uninterrupted flow of medicine to those who need it during disasters that impact public health.
Each PMDoS volunteer team followed a scoping roadmap with client partners: 1) Diagnose the need, 2) Identify potential solutions, 3) Select and scope a project, and 4) Build a workplan. I served as the team lead and emphasized the importance of patiently listening to client requirements in order to articulate a well-defined needs statement.
The volunteer team worked carefully with RX Response to summarize one key challenge and recommend a solution that is both executable and sustainable by the organization. At the end of the event, RX Response left PMDoS with key inputs for a new project that contributes to its important mission.
I'm proud to have contibuted the skills I learned through my certification and professional work to a local organization. Learn more about Summit's other volunteering efforts here.