Posted by Kelley MacEwen on 5/11/15 1:15 PM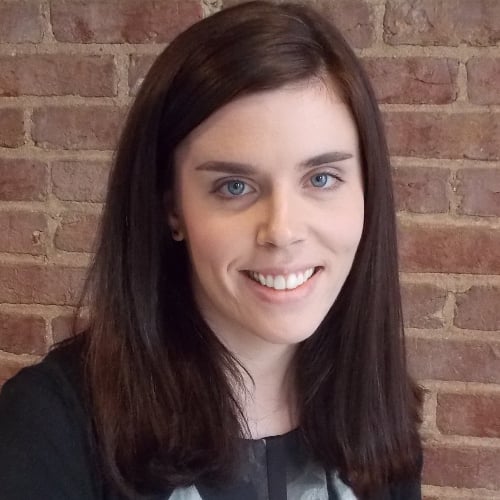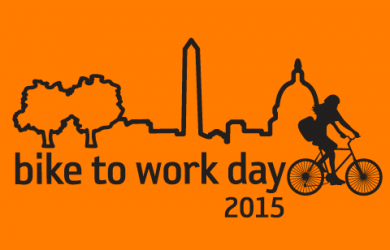 Summit staff members exercise a lot of brain power during the week, but we also enjoy getting active outside in the fresh air. As we've previously highlighted, many of us get this fresh air on two wheels as we ride bikes through DC's streets. Because of the warmer weather and it being National Bike Month, May is a particularly exciting time for Summit's cyclists.
Last Friday, Ben Folsom led a seminar on safe bicycling in the DC area, focusing particularly on strategies for commuting. Based on his years of bike commuting between Virginia and DC (even through winter!), he offered valuable advice about how to begin commuting via bicycle. Some of Ben's pointers included how to transition from the bike to the office and how to safely ride as part of traffic. Commuting to work by bike can seem intimidating, but if you prepare for the elements, it can be a fun way to get to work that also serves as exercise.
Following the seminar, we held a ribbon cutting for our new bike room. In the bike room, Ben showed us some basic maintenance tips for keeping our bikes in safe and working order in preparation for our next bike event: Bike to Work Day!
Bike to Work Day 2015 is this Friday, May 15th, and Summit staff will be among the 15,000+ people expected to participate in the Washington, DC area. Bike to Work Day is a day to celebrate cycling as a healthy and sustainable commuting option. Around the region, nearly 80 pit stops will welcome riders with snacks, coffee, and t-shirts to commemorate the day. In addition to participating, a few Summiteers will volunteer at pit stops to help set up and greet riders as part of the event. The forecast looks like it will be a beautiful day to get on our bikes and meet members of our community.
Have you signed up for Bike to Work Day yet? There's still time to get in on the fun. Sign up here and we'll see you Friday!
Here are a few photos from our Bike Safety Seminar: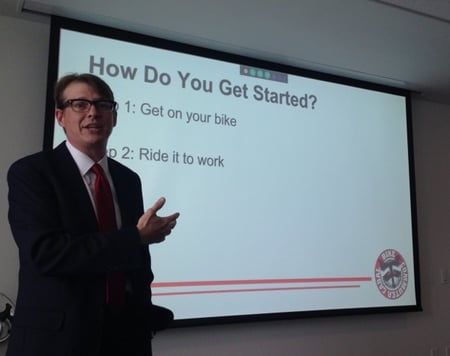 Ben discussed the steps to become a bicycle commuter (don't worry, he went into more detail).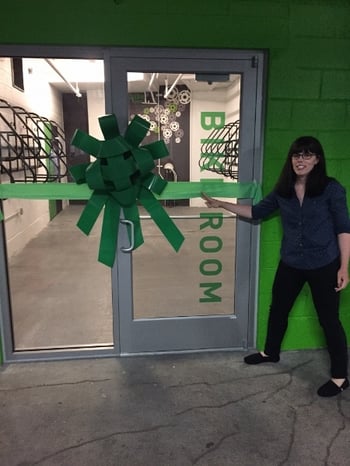 Ribbon "cutting" for the new bike room.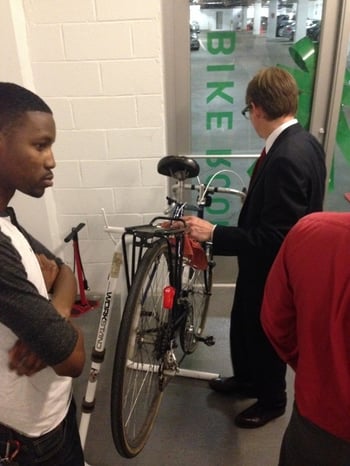 Ben demonstrated some basics of bicycle maintenance so we stay ready to roll.