Posted by Heather Brotsos on 8/10/16 9:00 AM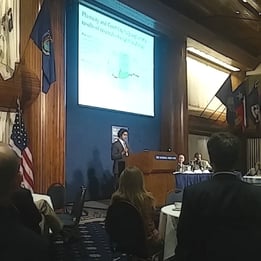 Last week, Summit attended the 18th Annual Retirement Research Consortium (RRC) at the National Press Club in Washington, DC. This annual meeting is organized by the Center for Retirement Research at Boston College, the Michigan Retirement Research Center, the National Bureau of Economic Research, and is funded through cooperative agreements with the Social Security Administration.

The agenda was jam packed with presentations on key issues in this space, including:
Measuring the impact of the Affordable Care Act (ACA) on the decision to retire

Examining how cognitive decline affects retirement policy

Assessing the effect of borrowing on automatic enrollment
We learned how experts are thinking through big ideas in retirement policy and observed exciting new ways that researchers are combining extant data sources to examine these issues.
If you missed the conference, you can find summaries from each presentation here. You can also browse the conference hashtag (#2016RCC) on Twitter to see what other attendees found noteworthy.