Perspectives on Housing & Climate Change Resilience
April 22, 2021 •Sarah Cunningham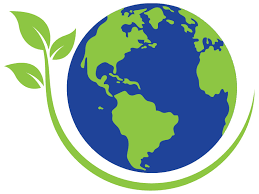 This article is part of a series Summit Consulting is releasing in collaboration with Grant Thornton. In this series, we discuss HUD's role in achieving the administration's climate resilience objectives. In each article, we unpack specific solutions HUD may leverage based on its previous track record and emerging needs, as well as how improvements to federal budgeting can enable climate resilience in housing and community development. Read more posts here.
While not traditionally on the front lines in the battle against global warming, the U.S. Department of Housing and Urban Development (HUD) is poised to play an increasingly pivotal role in taking climate resilience and clean energy adoption into serious account for affordable housing planning and community development activities. As advisors to U.S. federal agencies and commercial clients engaged in the housing, community development and clean energy sectors, Grant Thornton Public Sector and Summit Consulting offer the following insights as the Biden Administration seeks to advance its climate resilience objectives.
Recent actions by the Biden Administration – including an Executive Order aimed at combating climate-related financial risks along with an infrastructure proposal to build, preserve, and retrofit more than two million homes – highlight the importance of climate resilient housing. Such directives and investments address longstanding public housing capital needs and years of disinvestment that have left U.S. public housing in disrepair.
The infrastructure proposal includes $40 billion to improve the infrastructure of the public housing system in America. Those funds would be used to address critical life-safety concerns, mitigate imminent hazards to residents, and undertake energy efficiency measures to reduce operating expenses. In addition, funds would be available for weatherization assistance and home efficiency tax credits. The plan also would also establish a $27 billion Clean Energy and Sustainability Accelerator to mobilize private investment into distributed energy resources; retrofits of residential, commercial and municipal buildings; and clean transportation. Such investments have a particular focus on vulnerable populations, typically low- and moderate-income households, that have not yet benefited from clean energy investments.
Those populations, and the housing units they occupy, are often more at risk from natural hazards – occurring with greater frequency and severity given climate change – than those living in wealthier communities. Consequently, HUD now must consider ways to anticipate, mitigate, respond and adapt to such heightened risks.
Resilience to climate change has figured into federal efforts in the past to varying degrees of success. With the increasing impacts of climate change, there is a compelling need for a new set of forward-looking considerations for agencies responsible for housing and community development that considers resilience as part of the equation. At HUD, the lead federal department for those areas, there is an opportunity to incorporate climate resilience into a number of its programs, such as the Community Development Block Grant (CDBG), the HOME Investment Partnerships Program (HOME) and its various rental assistance programs.
As the Biden Administration moves beyond its first 100 days, HUD and other federal agencies will need to take active steps to meet that vision of significantly stronger climate change-resilient affordable housing and community development outcomes. In a series of publications to be issued during 2021, Grant Thornton Public Sector and Summit Consulting will provide insights on a range of topics aimed at enabling such results. Prospective topics to be addressed include:
Leveraging HUD's programs. Given the Administration's priorities involving climate resilience, how might existing lending, rental assistance, community development and other programs at HUD be leveraged to enhance climate resilience?
Strengthening resource allocation & results. How might federal budgeting be improved to enable climate change resilience in housing and community development?
Addressing climate change through U.S. government-backed lending. How can lending and securitization processes for home ownership be revised to incentivize energy efficiency and resilient housing and community development?
Enhancing disaster preparedness & response. How can federal disaster programs best be used to mitigate future risks and invest more heavily in forward thinking measures that reduce the risk of future damages in the face of climate change?
Energy efficiency & climate change adaptation. To what extent can the carbon footprint of housing be reduced through improved appliance electrification, efficiency, and on-site clean power generation? How can prudent adaptation to climate-change risks be combined with mitigation measures to strengthen resilience?
An equitable response to the climate crisis is essential, particularly considering the disproportionately adverse impact of the COVID-19 pandemic on low-income households and other vulnerable populations. The prospect of an increasing number of climate-induced extreme weather events drives a compelling need for federal housing infrastructure actions. While housing has traditionally not been viewed as having a leading role in climate change response, it is now clear there is much HUD can do through its programs, regulations and operations to promote sound housing policies and resilient approaches to affordable housing and community development.