Impact Capital for Racial Equity: Investing with Intention and Measuring Impact
March 18, 2021 •Hattie Brown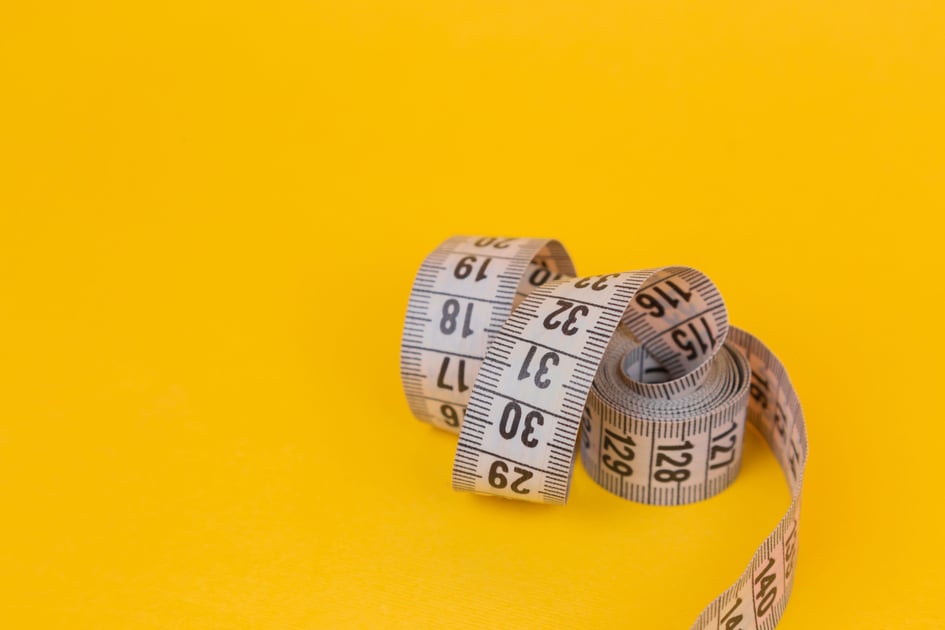 This is the second in a series on advancing racial equity through access to capital and impact measurement. The author thanks Catherine Dun Rappaport of BlueHub Capital and Caitlin Rosser of Calvert Impact Capital for their contributions to this article, as well as their time, expertise, and devotion to this work.
In our first post on impact capital for advancing racial equity, we covered the impacts of structural racism on the racial wealth gap and how investors from across a spectrum of asset classes are approaching access to capital for historically underserved groups—specifically, Black, Indigenous, and People of Color, or BIPOC persons.
APPROACHES TO DEPLOYING IMPACT CAPITAL
For some investors, addressing disparities in access to capital means a dedicated pool of funds aimed specifically at entrepreneurs of color, such as HBCUvc, a "teaching venture capital firm" managed by partners and fellows of HBCUvc's training programs who are alumni and current students of historically Black colleges and universities.
For others, the impact thesis may not explicitly mention racial equity, but nonetheless, its investment areas—such as affordable housing, education, and food security—address root-cause issues surrounding racialized poverty. An example is BlueHub Capital, a certified CDFI in greater Boston. According to Catherine Dun Rappaport, vice president of learning and impact measurement, "BlueHub's mission is about helping to build healthy communities where low-income people live and work. Although our mission is race-neutral, we know that poverty is not. It's the byproduct of policies and practices, both legal and illegal, that have denied Black, Brown, and Indigenous people and communities access to capital. Some of it is policies like redlining, the nature of how properties are valued in low-income communities, and assumptions about risk."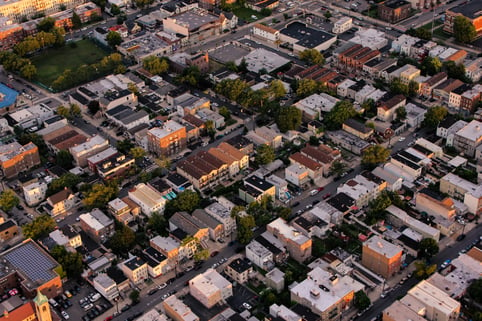 Photo by Brandon Jacoby on Unsplash
Another strategy is the effort to democratize and demystify investing. Caitlin Rosser, senior officer of impact and communications at Calvert Impact Capital, in Bethesda, Maryland, says, "A core part of our mission is to engage all communities to invest for impact and ensure that not just the wealthy can be investors—anyone can do this."
Impact investing practitioners such as Dun Rappaport and Rosser know that it's not enough to make statements or create special investment vehicles; you must be intentional about impact, and to do that authentically, you must measure and track it. As Dun Rappaport says, "Metrics tell you what your values are."
THE BLUEHUB SOCIAL IMPACT RATING
"A related practice at BlueHub is our Social Impact Rating, or SIR," says Dun Rappaport. "Our SIR is a series of questions that is aligned both with the kind of work we do and with the Impact Management Project's five dimensions of impact. It includes objective measures and clear rating guidelines and definitions, to foster interrater reliability and transparency. It's also not labor-intensive to administer and get the data we need. At the end of the day, the tool must be right-sized to the work. It must have integrity; yield viable, clear data; and be practical for us and for our borrowers. Our borrowers are our partners. We don't want to overburden them."
Some of the areas BlueHub explores to understand how potential investments support racial equity include:
Demographics of staff in the C-suite, on the leadership team, and at the board level.
Policies and procedures related to diversity, equity, and inclusion (DEI).
How or if project leaders engage local BIPOC communities

. For example, do low-income or BIPOC members have agency over decisions, or are community members informed but not in positions of power?
Jobs and quality of jobs created in BIPOC communities—do these jobs have benefits, living wages, and/or union representation?
Borrowers' policy and advocacy work in DEI.

BlueHub inquires about this but doesn't assume that BIPOC-led or -serving projects should do this if it's not a core part of their business.
As a closing condition, BlueHub also surveys borrowers about project impact. The survey includes questions about who is served (demographics, income level), job creation, job quality, innovative practice, and client outcomes.
THE CALVERT IMPACT CAPITAL STRATEGY
Calvert Impact Capital uses similar metrics to BlueHub as levers to pull for racial and gender equity. "We don't have hard thresholds in terms of racial and gender diversity, particularly for earlier-stage fund managers who are operating in nascent markets," Rosser says. "Instead, we prefer to set milestones to encourage borrowers to improve over time. It's critical to understand the specific context of the markets in which our borrowers are operating, but also reinforce the importance of gender and racial equity." In the ESG context (explained in the first post), this strategy employs more of an active ownership approach versus screening. The takeaway? "If you don't measure it, you can't optimize or improve it," Rosser says.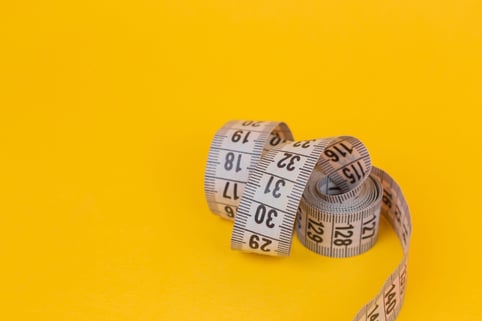 Photo by Diana Polekhina on Unsplash
Rosser also cautions about the danger in reporting metrics. "I think there's a lack of understanding on how to report out metrics on representation of people of color, and particularly on the intersection of gender and race. We need to mitigate against 'widget counting,' as we are talking about actual people with their own lives and diverse experiences. Fund managers can end up lumping people of color together, and that's not equity either. We have to come to a reckoning with how to align these underlying metrics that we're used to seeing, that are really just numbers and quite impersonal, to the actual experiences of people in these organizations and how these experiences augment their organization's impact, which also varies depending on the clients they are serving."
Erika Seth Davies, a fellow at the Beeck Center at Georgetown University and founder of the Racial Equity Asset Lab, also stresses the importance of a "race-informed investment policy statement" in her article "Disrupting the Cycle of Everyday Racism," and following it up with metrics and reporting requirements to hold the decision-making body accountable.
With an understanding of what firms are already doing to increase access to capital and measure impact to advance racial equity, what opportunities exist in the new administration to further this work? The last post in this series will highlight these opportunities in President Biden's Build Back Better agenda.
---
If you enjoyed this post, you may be interested in learning about Summit's work with the U.S. Treasury CDFI Bond Guarantee Program.