Posted by Melissa Cichantek on 3/22/16 1:00 PM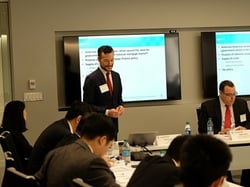 In March 2016, delegates from the Chinese Ministry of Housing and Urban-Rural Development visited Washington, DC, to learn more about the United States housing market. As part of that visit, Ginnie Mae invited Summit to give a workshop on housing markets, mortgage finance analytics, and securitization.
Summit's training provided visitors with a comprehensive understanding of the U.S. mortgage policies and securitization market, including introduction of U.S. regulatory structures and institutional frameworks including Ginnie Mae, the Federal Housing Administration (FHA), Federal Housing Finance Agency (FHFA), government-sponsored enterprises (GSEs), and Federal Home Loan Banks (FHLB).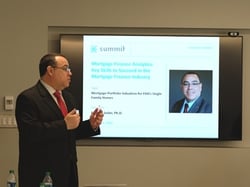 Many of the visiting delegates hailed from an organization called Housing Provident Funds, a $1 trillion savings account that helps Chinese workers purchase homes. Presentations were shared in both English and Mandarin.
Thanks to Ginnie Mae for inviting us to present this workshop, and thanks to the Chinese Ministry of Housing and Urban-Rural Development delegates for visiting us!