The Biden Plan: How Does Student Loan Debt Impact Homeownership?
February 8, 2021 •Mara Ursu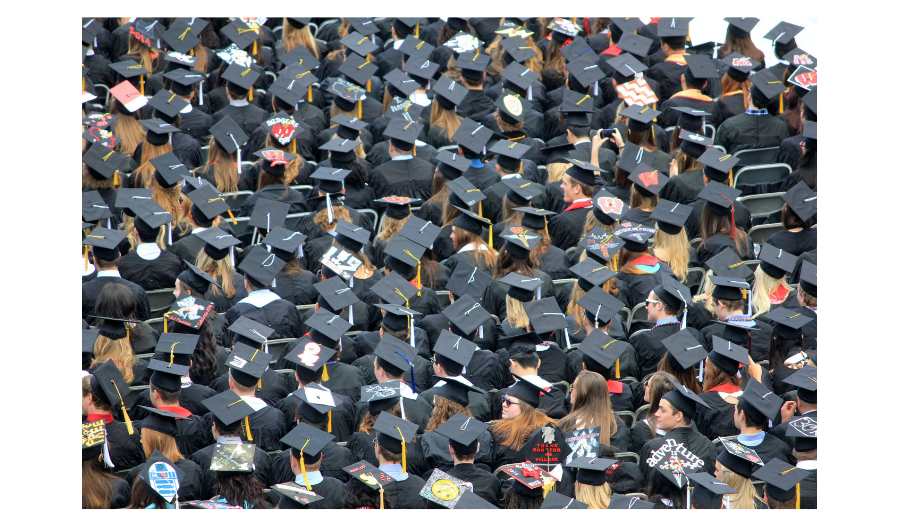 President Biden campaigned on the promise of offering partial forgiveness of student loan debt, a financial burden that, along with the COVID-19 pandemic, has restricted homeownership and worsened existing inequalities in the United States. In this post, we take a look at the Biden Plan as well as House Resolution 1269 and Senate Resolution 711 to find out how much each forgives and who stands to benefit the most.
The U.S. Student Loan Debt Crisis
Together, 42 million Americans hold $1.6 trillion of student loan debt. In recognition of this burden and the ongoing negative economic impacts of the COVID-19 pandemic, Biden has extended automatic forbearance for all federal student loans—effectively pausing all principal and interest payments through September 30, 2021. Yet the administration's next move in addressing the student loan debt crisis is still uncertain.
The Federal Student Aid program at the U.S. Department of Education has greatly increased access to higher education by providing $120 billion in federal student loans and grants. However, the cost of obtaining a graduate or undergraduate degree has increased at twice the rate of inflation. As a result, more debt and stagnant wages have put homeownership out of reach for many Americans.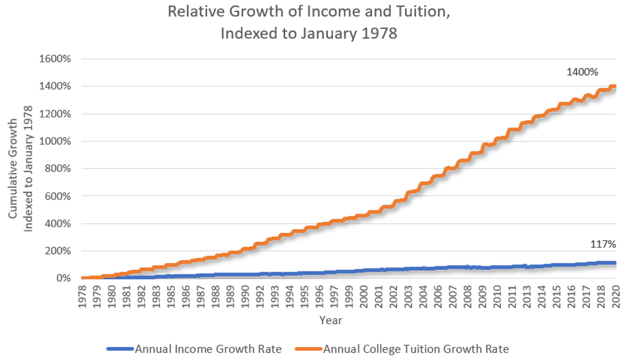 Structural inequality and discrimination in the education, job, and housing markets make student loan debt and homeownership a disproportionate financial burden for Black Americans. Economist Thomas Shapiro told The Atlantic that "two decades after they enter school, the median white borrower has paid off 94% of debt, whereas the median Black borrower has paid off just 5%." Other studies show that white students borrow less than Black students to get the same degrees due to the racial wealth gap between Black and white families.
As we discuss in our three-part series on discrimination in mortgage lending, the playing field remains unequal: with higher costs of education and more accrued debt, Black students enter a discriminatory housing market still suffering from the effects of redlining and made worse by predatory lending and origination discrimination.
Homeownership is a means for families to enter the middle class and build wealth. On average, Black wealth is more tied to homeownership than white wealth, with 61.1% of net worth in Black households represented through homeownership compared with 41.7% for white households. This indicates that increasing homeownership rates could result in more accumulated wealth for Black Americans. Student loan forgiveness can be a driver to reduce inequality in a housing market where discrimination is still prevalent.
Impact on Homeownership
A 2014 study by the Federal Reserve Board (the Fed) shows that from 2005 to 2014, the homeownership rate among all adults fell by 4%, while that of young adults in their twenties and thirties fell by a more striking 9%. The Fed posits that "roughly 20% of the decline in homeownership among young adults can be attributed to their increased student loan debts since 2005." A variety of factors, including the Great Recession, contributed to this decline. For example, student loan debt not only makes it more difficult to save up for a down payment, it also impacts mortgage eligibility by:
Lowering credit scores: Higher loan balances lead to a higher risk of default, which lowers credit scores. For example, Federal Housing Administration mortgages require a minimum FICO score of 500.
Increasing debt-to-income (DTI) ratio: High loan payments in comparison to income make it harder to get approved for a mortgage.
According to the Fed, the rise in student loan debt delayed or prevented more than 400,000 millennials from owning a home in 2014. Furthermore, survey data shows that Black student borrowers were more likely than white student borrowers to cite student loan debt as the reason for delayed homeownership.
It is important to note that in the past few years, millennials have increasingly trended toward renting. Research by Freddie Mac shows that affordability is a main driver of this trend, especially in the more expensive urban areas where young people prefer to live. Still, regardless of the decision to rent or buy a home, student loan forgiveness can have a positive impact on society by increasing housing affordability and reducing racial inequality.
Comparing Loan Forgiveness Proposals
So what would happen if a portion of student loan debt was forgiven by the Biden administration? Biden has released a plan for how he would tackle the debt crisis, but House and Senate Democrats are calling (via House Resolution 1269 and Senate Resolution 711) for him to take broader action through an Executive Order. Table 1 below shows a breakdown of the two plans.
Table 1: How the plans compare
Biden's Proposed Plan
H.R. 1269 and S.R. 711
One-Time Forgiveness Amount

Up to $10,000 per borrower, tax-free

Up to $50,000 per borrower, tax-free

COVID Relief

Extend automatic forbearance (no interest accrues) through September 30, 2021

Extend automatic forbearance (no interest accrues) for the duration of the pandemic

Income-Driven Repayment

Payments at 5% of discretionary income
Forgiven after 20 years of payments
Forgiven balance not taxed as income
Reform the Public Service Loan Forgiveness Program (provide $10,000 in debt relief per year of public service for up to 5 years)

Not a focus of the resolutions
Both loan forgiveness options would undoubtedly alleviate financial pressure for many struggling borrowers, especially in the context of COVID-19. Table 2 below provides further analysis into the main arguments for and against each plan.
Table 2: Arguments for and against the plans
Biden's Proposed Plan
H.R. 1269 and S.R. 711
Arguments For

Economic stimulus
Offers more forgiving income-driven repayment plans with short-term and long-term benefits
Helps Americans build wealth while targeting those at highest risk of default

Economic stimulus
Broader impact—80% of borrowers will have all loans forgiven
Helps close the racial wealth gap

Arguments Against

Lesser impact—only 36% of borrowers will have all loans forgiven
Not broad enough to address systemic inequalities in the higher education, job, and housing markets

Higher cost for taxpayers
Disproportionately benefits the wealthiest borrowers who do not need extra financial help
Economic stimulus in the form of student loan forgiveness will put more money into the pockets of Americans—specifically, young Americans—and both plans will provide some amount of relief to all borrowers. Credit scores will rise and borrowers' DTI ratio will fall; these improve eligibility for homeownership. And borrowers who already meet eligibility requirements are less risky and can attain lower interest rates, thus decreasing the costs of homeownership.
Who benefits the most from these plans? Biden's plan will largely benefit those with smaller loan balances. A study by New America shows that cumulatively, white borrowers own 60% of the debt and Black borrowers own 17%. For balances less than $10,000, white borrowers own 56% of the debt while Black borrowers own 18%—roughly proportional. However, Black borrowers are disproportionately represented in higher loan balance groups. This means that H.R. 1269 and S.R. 711, which offer more forgiveness, may have the highest marginal impact on Black borrowers. And cumulatively, white borrowers would also benefit more from the House and Senate plans, as they own more shares of the total debt.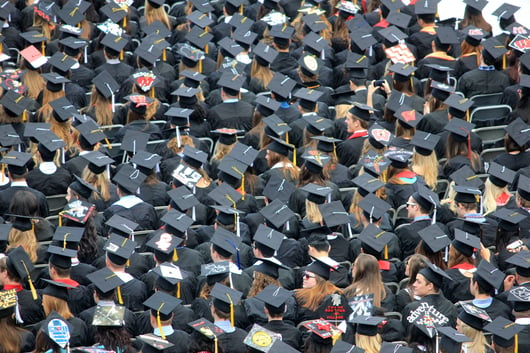 Photo by Good Free Photos on Unsplash
Opportunities for progress
Student loan forgiveness will likely have the largest impact on homeownership rates in combination with other economic stimulus policies, such as a tax credit for first-time home buyers. Although forgiveness will help remedy existing financial burdens and enable higher homeownership rates, the greatest long-term gains in reducing inequality will be achieved when education is recognized as a public good rather than a privilege.