An Executive Approach to Modernizing Infrastructure
March 5, 2018 •Summit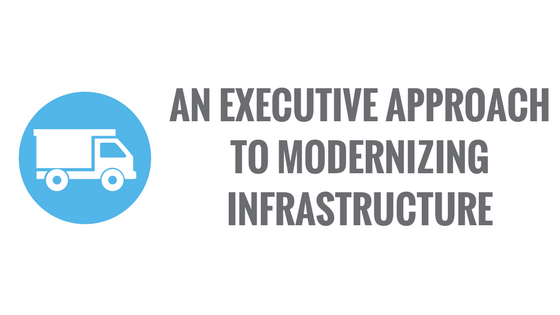 The fourth post in our infrastructure blog series was written by Ian Weise and George Voris.
This blog post will cover the proposed creation of The Transformative Projects Program, a new federal funding program to be administered by the United States Department of Commerce (DOC). In some ways, the program is unique from other Federal assistance programs in terms of funding, target applicants, funding agreement structures, and application evaluation and selection procedures. One of the policy objectives of the program is to accelerate investment into innovative infrastructure projects that defy conventional project delivery methods and operational techniques. In addition, the program will encourage riskier projects that might have difficulty securing financing in private capital markets to apply. $20 Billion would be made available to the DOC for both funding and administrative purposes to launch the program and will be awarded on a competitive basis.
Under the proposal, infrastructure projects in the broadband, commercial, clean water and drinking water, and transportation sectors may apply for assistance, regardless of the current phase in the project life cycle. The proposal list three, undefined life cycle "tracks" and caps the availability of funding as a percentage of eligible project costs:
Projects under the "demonstration" track may apply for assistance in an amount no greater than 30% of eligible project costs;
Projects under the "project planning" track may apply for assistance in an amount no greater than 50% of eligible project costs; and
Projects under the "capital construction" track may apply for assistance in an amount no greater than 80% of eligible projects costs.
The DOC may also award funding in the form of technical assistance to projects at their discretion even if they do not finance the project under either of the three previously stated tracks.
As the scope of eligible project types is broad, the proposal recognizes the need for interagency coordination in evaluating and selecting recipients, as well as project performance monitoring efforts. A selection committee, likely to be comprised of Federal Agency officials with experience in grants administration and federal lending practices, will be tasked with awarding the funds. To do so, the DOC will need to establish a program office capable of processing and screening applications. This office will need to compile a cohort of potential recipients that interagency panels will evaluate prior to selection.
Upon selection, recipients will enter into a partnership agreement with the Government that stipulates terms and conditions, and defines key milestones and other performance metrics to be met. The proposal also outlines performance monitoring guidelines that require recipients to show proof of performance as the defined milestones are met and upon project completion. Depending on the project type, the appropriate federal agency will oversee the progress of the project on behalf of the DOC.
The Transformative Projects Program presents a wealth of opportunity for both existing federal credit and grants programs, as well as the prospective projects. For existing federal credit programs, the Transformative Projects Program may serve as another source of capital for prospective borrowers, so long as the co-financing does not exceed any statutory federal assistance limitations. Programs like the U.S. Environmental Protection Agency's (EPA) Water Infrastructure Finance and Innovation Act (WIFIA) and the U.S. Department of Transportation's (DOT) Transportation Infrastructure Finance and Innovation Act (TIFIA), who may not select borrowers that are not far along in the project life cycle, could now justify obligating smaller loans to premature projects and still accomplish their missions. On the other hand, infrastructure projects pursuing alternative project delivery methods, or plan to implement new or untested technologies at commercial scale, may now have greater access to capital than before.
The DOC will likely face many challenges before the program can be successful. First, the program must define its mission in more detail, articulate its risk appetite policies, develop timelines and processes for application intake and processing. To do so requires experienced project managers to analyze and organize the wealth of data for the selection committee, industry experts to develop risk rating criteria for the projects, and an arsenal of technical tools to streamline the process.