Posted by Tori Puryear on 12/23/14 9:24 AM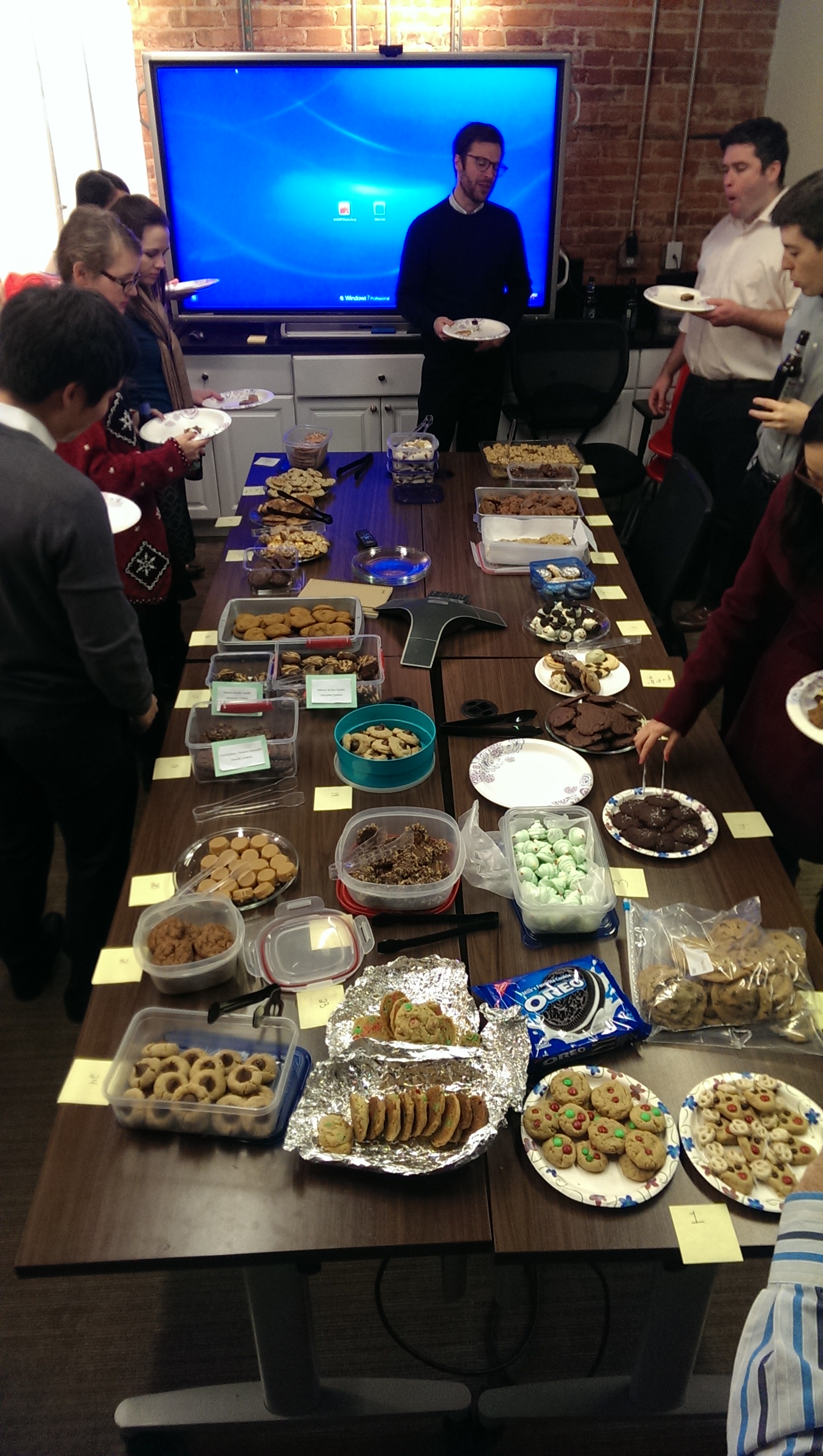 In an industry where one can become consumed with brainstorming quantitative solutions, a break from the action is always welcomed. Fortunately for the Summiteers of 718 7th Street NW and 77 Water Street, the Party Planning Committee (PPC) was created for that purpose.
The Summit, LLC PPC was created in October of 2013. The original founder of the PPC goes unknown even to this day, but whispers indicate that it might be Senior Analyst Kaye Burton or Consultant Tim Satterfield. One thing is for certain, the success of the organization is due to the devotion of one Ms. Cat Tucker. With veterans Cat, Kaye, and Tim overseeing the operation, Ed Dieterle, Natalie Patten, Jacob Patterson-Stein, Lisa Jaso, Mary Dannahey, and Tori Puryear make up the remainder of this remarkable committee.
In its young age, the PPC strives to meet their ultimate goal of uniting coworkers, friends, family and clients in jubilant celebrations. Some of the past events include: Halloween Potluck, Annual Holiday Party, 8(a) Graduation Party, Christmas Cookie Exchange (seen in the photo), and happy hours at various locations.
The organization tries to meet on a regular basis, typically at least once a month. Although scheduling can be difficult, each member plays an active role in the Summit team. Recently, the PPC just hosted the December Cookie Exchange and is finalizing plans for the Annual Holiday Party, which will be held January 8, 2015. The New Year and a new office space hold the possibility for numerous new and exciting celebrations such as a Chili Cook-off, St. Patrick's Day party, Karaoke/Trivia Night, Field Day, Intern Events, and much more.
The PPC would like to thank all of those who attend the events and provide feedback. All questions, comments and suggestions are encouraged and can be sent directly to the PPC at: social.committee@summitllc.us
We look forward to another fortunate year filled with delightful festivities!