Posted by Kellen MacBeth on 12/11/20 12:55 PM

--------------------------------------------------------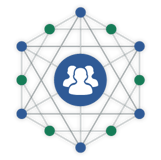 Summit Consulting and its subcontractors successfully partnered with the U.S. Department of Agriculture's (USDA) Office of the Chief Information Officer (OCIO) to develop and implement an approach to business modernization across the department.
Summit's success with USDA and GSA Centers of Excellence
Since 2018, the Summit team has worked, first, to ensure the success of USDA's five Centers of Excellence (CoEs) in collaboration with both USDA and the General Services Administration (GSA) and, second, to build capacity within the department for adoption of leading project management and Agile practices.
The Summit team provided highly skilled, agile, and data-driven program, project, and organizational change management support to plan, guide, and measure progress for the five USDA CoEs. The team enhanced leadership visibility and insight into project delivery and performance, leading to informed decisions that align with the President's IT modernization goals articulated by the USDA CIO, GSA, and the White House Office of American Innovation.
The initiative resulted in the wide adoption of cloud solutions across the enterprise, new customer experience and feedback tools to connect USDA leaders with the citizens they serve, new data analytics dashboards and tools to track and report critical information to agency leaders, and enhanced interactions between USDA customers and the IT solutions needed to deliver critical services and support.
Following the successful institutionalization of the CoE's core functions at USDA, the Summit team worked with Mission Areas and staff offices throughout USDA to test Agile pilot projects, develop a USDA-wide online Agile Resource Center, and lay the foundation for successful project management practices for years to come.
Key practices for continued success
With the signing last week of HR 5901, Information Technology Modernization Centers of Excellence Program Act, GSA will continue to build on the lessons learned at USDA—the CoE lighthouse agency—to advance IT modernization objectives across the Federal government. Our experience has shown us that the following practices are critical to the CoEs' continued success:
Agency Buy-In – Support from senior leadership to front-line managers is essential to ensure that IT modernization has the resources and

focus

needed to meet cost, schedule, and scope objectives.

Integrated Oversight – Establishing a project management office to oversee the parallel CoE projects is critical to their success

—

a shared reporting and management framework will ensure leadership makes timely and informed decisions.
Governance – Organizations cannot modernize their entire technology landscape at once –– in order to succeed, they must ensure their framework for selecting, prioritizing, and evaluating programs and projects is prepared for the ever-shifting and complex work of modernizing an aging IT portfolio through a focus on enterprise architecture, flexible procedures, and a customer-focused mentality.

Training

and Coaching

– Using Agile methods increases IT project success but also requires upfront training for government staff and leadership as well as

a

sustained commitment to

managing programs and projects in a different way

—early and ongoing refresher trainings

, along with real-time coaching provided by Agile Subject Matter Experts,

equips government personnel with the skills and knowledge needed to successfully use Agile methods to execute IT modernization.

Organizational Change Management (OCM) – Preparing an agency for change—through training and

structured

communication

s

—will minimize disruptions,

enhance buy in

, and help sustain the change; OCM is needed to protect investments from failure during the implementation and sustainment phases.

Proactive Risk Management – Identifying, tracking, and communicating risks is essential to avoiding or mitigating failure—using regular communication and reporting dashboards to communicate real project risks is the only way leaders can make the tough decisions to keep projects on track.