Posted by Bethany Moore on 7/15/15 10:15 AM

On June 25th, the Supreme Court issued its decision in Texas Department of Housing and Community Affairs v. The Inclusive Communities Project, Inc. and affirmed several decades of legal precedent by holding that the Fair Housing Act (FHA) allows claims based on disparate impact. This decision upholds the U.S. Department of Housing and Urban Development (HUD) view that liability exists under the FHA not just for policies that are intentionally discriminatory, but also for policies which unintentionally lead to discriminatory outcomes. It also confirms that using statistical methods to test for discriminatory outcomes can be an important component of future claims brought forward under the FHA.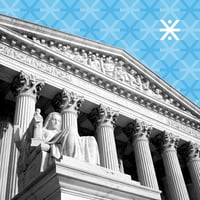 The Fair Housing Act of 1968 disallows discrimination in housing. The most straightforward type of such discrimination would be a policy or action that is explicitly motivated by a discriminatory intent. Explicit discriminatory intent is rarely observed in housing and mortgage lending practice. However, the question in Texas v. ICP is whether the FHA also allows claims on the basis of disparate impact. SCOTUS
Disparate impact is also an important legal concept because it allows claimants to use statistical methods to show that actions and policies have a discriminatory effect even if no intentional discrimination has taken place. HUD has been using statistical methods to identify disparate impacts in their enforcement practice on FHA to ensure nondiscriminatory access to housing for all Americans. The Consumer Financial Protection Bureau (CFPB) has also been using similar statistical based disparate impact approach to enforce the Equal Credit Opportunity Act (ECOA). Summit has been providing this kind of support to both HUD and CFPB, using statistical and econometric methods to look at disparate impacts in the housing market.confirms that it does. Such claims can be brought when policies that are not explicitly discriminatory have discriminatory outcomes. In the majority opinion, Justice Kennedy acknowledges that without this second avenue for pursuing claims, it would be hard to prove discrimination in subtle cases.
As the Court's ruling pointed out, plaintiffs in disparate impact claims need to successfully tie the disparities to the specific policies that give rise to them. Policy experts connect technical results with real-world policies, but statistical analysis helps guide the policy experts to help identify the sources of disparities. Perhaps most important of all, statistical analysis can help identify less discriminatory policy alternatives.
HUD's statement regarding Texas v. ICP is available here.