Posted by Austin Lasseter, Ph.D. on 8/23/16 9:07 AM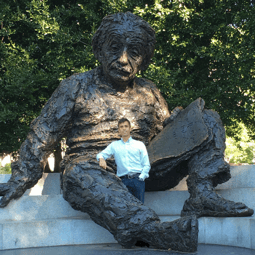 On August 9-10, 2016, I attended a two-day workshop held by the National Academy of Education (NAEd) titled "Big Data: Balancing Research Needs and Student Privacy."
The purpose of the workshop was to address a fundamental tension faced by the education research community: how to balance the benefits of access to comprehensive ("big") data with the potential risks to individual privacy and confidentiality.
Attendees focused on providing a basis for the development of policy options to promote quality education research while ensuring student privacy.
Key speakers included Andrew Ho, Chris Dede, and Marie Bienkowski:
Andrew Ho is a professor of education at the Harvard Graduate School of Education and a member of the National Assessment Governing Board. His presentation laid out the conceptual framework for discussing educational research and student privacy.
Chris Dede is the Timothy E. Wirth Professor in Learning Technologies and author of numerous books and articles about learning and technology. He spoke about the transformational effect of big data in educational research.
Marie Bienkowski is deputy director of SRI International's Center for Technology in Learning. She co-authored a 2012 report for the U.S. Department of Education titled "Enhancing Teaching and Learning though Educational Data Mining and Learning Analytics." Dr. Bienkowski chaired the panel on the implications of privacy concerns for using student data in research.
More information about the workshop is available here.
Thanks to Summit for supporting my participation at this conference! I look forward to continuing the dialogue.