Posted by Andrew Netter on 4/10/17 10:27 AM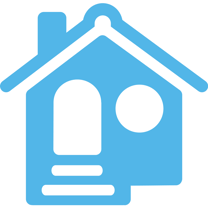 Last week, I attended the National Reverse Mortgage Lenders Association (NRMLA) 2017 Eastern Regional Meeting & Expo in New York. The title of this two-day conference was "Reverse Mortgages in a Time of Change." The theme of many of the sessions and presentations centered on the administration transition and the Home Equity Conversion Mortgage (HECM) program going forward.
It was great to see the collegial presentations and discussions involving both U.S. Department of Housing and Urban Development (HUD) staff and members of the reverse mortgage industry. Throughout the conference, it was clear that the HUD staff administering the HECM program and the industry professionals executing the lending both have the common goal of giving older Americans greater financial security.
I particularly enjoyed a presentation by key HUD staff providing an update on recent HECM program results. The HUD staff provided details on aspects of the program that are often difficult to view data on. Statistics shared on the HECM financial assessment, property charge life-expectancy set-asides, and trends in HECM servicing requests all provided interesting insights into the program.
After this great conference, I am looking forward to the next one!