Posted by Eva Palmer on 11/29/17 11:45 AM

--------------------------------------------------------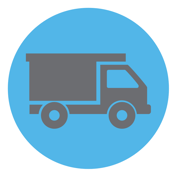 This week, Summit released a new white paper focusing on how the federal government can better fund infrastructure programs.
Summit Partner Anthony Curcio and Scully Capital Principal Brian Oakley authored the paper, titled "Using Federal Tax Credits and Federal Tax to Stimulate Infrastructure Development."
In the paper, Curcio and Oakley outline how infrastructure projects are currently funded in the United States, and how federal credit and tax credits can be used to fund future programs.
Interested in reading more? Download the full white paper below!