Posted by Jennifer Folsom on 4/28/15 10:30 AM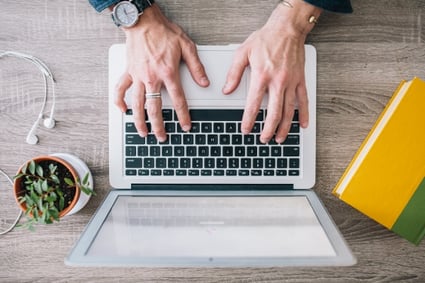 Data Scientist is the sexiest job of the 21st century? We're glad the Harvard Business Review thinks so, but given the amount of time our practictioners spend on data cleaning and other decidedly unsexy tasks, we're not sure if we agree. We are, however, delighted to see that CareerCast's Top Ten Best Jobs included four roles found here at Summit: actuary, statistician, mathematician, and data scientist.
The market for top talent with quantitative and data analysis skills continues to be hot and we are often asked what undergraduate students or young professionals looking for a career change should do to get one of these appealing jobs. Here are a few recommendations, based on what we look for in a candidate to join Summit's team:
Think outside of the traditional majors: Summit hosted the first DataFest in Washington, DC earlier this month and had winning teams with a variety of majors, from economics to journalism. Sharp analytic skills are rooted in a diverse set of educational settings.
Learn multiple languages: No, not French. Though we suppose that can be useful in certain settings, we mean programming languages. Using Stata in your undergraduate stats class? Download R, a free language, and figure out how a different programming language allows you to approach a problem from a different perspective.
Hone your soft skills just as much: You might be the best coder we've ever met but if you can't explain the results of your analysis to a non-technical audience in a client briefing or written report, the code is basically worthless. Focus on your writing skills, join ToastMasters, or take a public speaking course. Value the soft skills as much as the hard skills: teamwork is a big part of successful projects.