Posted by Kelley MacEwen on 12/23/14 3:00 PM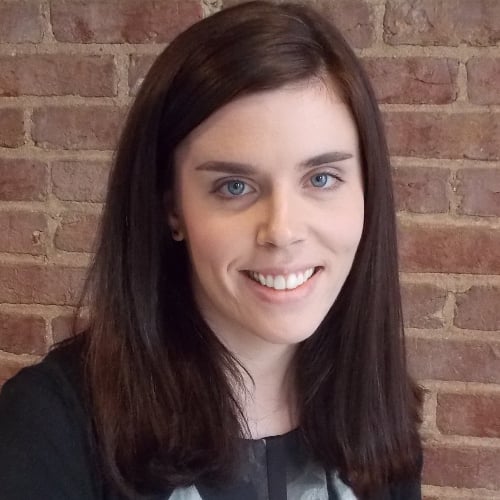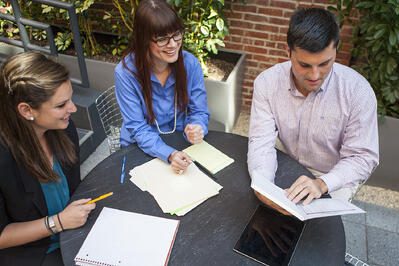 Many factors drive teaming partner success. Whether you are looking for the right set of skills to meet client requirements, or the ability to quickly turn quality proposals, it is important to be strategic about teaming. Stu Funk of LMI and Amy Deora of Summit recently partnered on a cost savings analysis of the Department of Housing and Urban Development's (HUD's) energy investments. They share their insights on teaming strategy:
Q: What do you look for in teaming partners?
Stu Funk: We view small business partnerships as essential to LMI's health. We look for small businesses with strong management that help LMI better understand client problems and meet niche needs. When an opportunity arose in support of HUD, we felt that Summit was a great fit, given its strong track record with the client. We also felt the project showed promise in advancing how agencies measure energy efficiency. Summit brought key analytical capabilities and organizational knowledge.
Amy Deora: We often look for the opportunity to be on a team where we can use our core competencies in partnership with a firm that has a different set of competencies, which ultimately allows us both to reach a greater breadth of projects than either firm could complete alone. For example, for our current partnership, LMI brings subject matter expertise in best practices in energy efficiency programs, whereas Summit provides methodologically rigorous utility consumption modeling, while other partners bring expertise in affordable housing policy. In this way, we're more than the sum of our parts and can provide comprehensive approaches to client problems.
Q: How does "culture" affect your choice in partners?
Stu Funk: As a not-for-profit consultancy, a client-focused culture means everything. We are fortunate that profit is not the driving force behind how we vet and deliver projects. We place our clients first and we like our partners to do so as well. We find this mindset makes a difference in the quality we deliver. Summit showed care for solving our client's problem before worrying about the bottom line.
Amy Deora: Summit's most fruitful teaming partnerships also come from mutual client focus. LMI has been a good fit for us because of this shared priority. In cases where teaming hasn't worked well or we decide against embarking on the project together, it usually is because the firm lacks the same focus on client satisfaction.
Q: What do you bring to your teaming relationships?
Stu Funk: We strive to be an excellent teaming partner. While we need to consider the financial success and sustainability of our small business partners, we are committed to supporting them where we can—from offering access to project management systems to providing training and market intelligence. With Summit, we have discussed "capture" on other opportunities and our current work led to some new work for Summit within the same office.
Amy Deora: Even though Summit is a small business, we know it's a two-way street when teaming with a larger business. We don't just expect a large business to bring us opportunities; we need to provide them as well. We have strong client relationships and subject matter experts that can bring our partners, even those that are much larger firms, into new lines of business, or engage them to provide additional support on our ongoing projects. Small businesses can be the leader in this way, opening up networks for larger businesses, while benefiting from larger firms' bench strength.
Q: What advice do you give someone who is testing the waters of a new teaming relationship?
Stu Funk: The ultimate goal with partners is to craft a plan that solves a client problem. Make sure client needs are being addressed up front, so that you not only bid and price effectively, but you deliver on your promises. From the outset, you and your teaming partners should be in agreement on what needs to be delivered.
Amy Deora: Setting clear expectations from the beginning is key, especially in large, complex, and fixed-price projects. Even in the business development stage, clear roles and responsibilities should be determined. Be honest with your potential team about any potential staffing "holes" or any areas in which you do not have strong qualifications so that you can all better prepare to serve each other and your client.
----
Stu Funk leads the energy and climate change practice at LMI, a not-for-profit consulting firm dedicated to advancing the management of government. He has 38 years of experience in energy and logistics planning and execution, climate change planning and management, strategic planning, facility planning and recapitalization, weapon-system acquisition, and resource analysis.
Amy Deora is a Senior Manager in the Applied Statistics and Economics practice group at Summit. More about her background and experience can be found in our team directory.