The Social and Economic Impacts of COVID-19: Using the Census Household Pulse Survey to Measure Equity Advancement
October 27, 2021 •Jess Liodos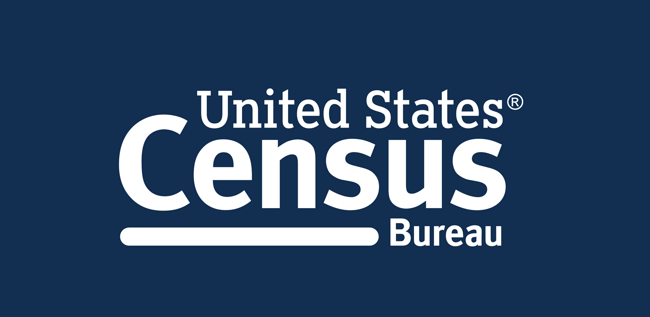 With contributions by Corey West and Hattie Brown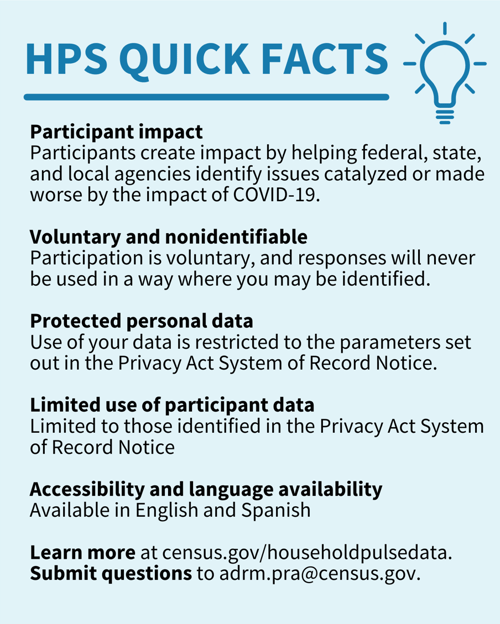 How are Americans handling the COVID-19 pandemic? The U.S. Census Bureau, with help from other federal agencies, has been hard at work collecting data using the Census Household Pulse Survey (HPS). Since April 2020, researchers have been using this quick-turnaround survey to gather vital information about how the pandemic is affecting Americans both socially and economically. Summit's program evaluation team will be sharing insights from that survey over the next several weeks.
About the Survey
It offers measurable insights about the pandemic. The HPS gives measurable insights into the social and economic impacts of the pandemic on American households. Because insights are empirical, the results of the survey analysis should be able to identify any correlations that exist between the observed changes and the impacts of the pandemic. To facilitate this, the survey questions solicit household information on childcare, education, employment, energy use, food security, health, housing, household spending, Child Tax Credit payments, and—as of April 14, 2021 (the start of Phase 3.1)—intent to vaccinate or not. If data are used as intended, the survey analysis should produce nationally representative statistics showing changes to U.S. employment, food and housing security, and physical and mental well-being.
It develops new inquiries. One may note the U.S. Census Bureau's potential motivation for developing the HPS by looking at what's embedded in the purpose and objective. Identifying the motivation is synonymous with recognizing that the bureau took the initiative to proactively gather information to help create a more just and equitable society for all Americans. This is the first time a nationally representative federal survey has asked respondents questions related to sexual orientation and gender identity. This survey question is novel because it is a direct solicitation of demographic information on sex and gender, and the intent is to use the results as a tool for underrepresented communities to remedy social and economic inequities likely exacerbated by the pandemic.
It strengthens data-collection capabilities. The HPS strengthens the Census Bureau's data-collection capabilities. It allows the bureau to pilot a new data-collection method that collects participant responses at a much faster rate without compromising data security. The bureau is transparent regarding this pilot method, noting that it is experimental and that users of its survey results should consider the data limitations and restrictions for analysis. In addition, the Census Bureau also uses the HPS to collect new data points for observation. One benefit of these changes is the ability to get information out to the public faster, which may result in quicker policy decisions and more efficient use of resources.
The HPS and Equity Advancement
It helps develop additional tools. While the HPS fulfills duties laid out in Biden's executive order on advancing equity, it also captures the diversity of the American people and includes an evolving federal toolkit with resources like technical documentation, phased methodologies, and data products. These resources are designed to provide other interested federal agencies with enough information to build out unique equity analysis tools that suit their own mission objectives and needs. Over time, these tools could increase the federal government's collective ability to address issues of inequity.
It expands the scope of analysis. The HPS also expands the scope of analysis. It introduces questions soliciting previously unrequested demographic information. Collecting this demographic information should paint a more accurate picture of the makeup of American households and improve visibility into inequity. It provides researchers, policy makers, and all interested parties the opportunity to empirically test areas of inequity at the national and state levels. Any future policy should be designed to reflect emerging insights into any evidenced inequity.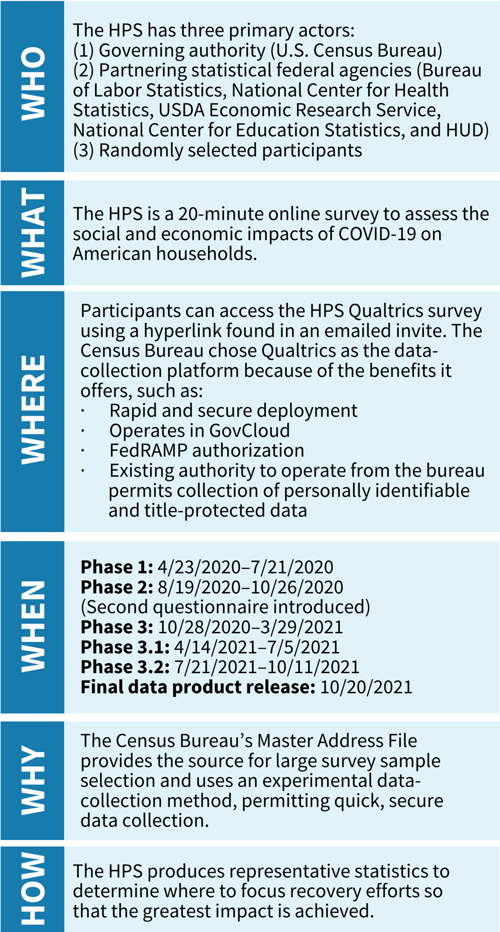 It facilitates preemptive remediation. Additionally, it's likely that remediating problems, such as areas of inequity, preemptively will lower resources needed to solve those problems. One example of a transition from reactive to preemptive remediation involves the U.S. Department of Labor's discovery that billions of dollars in fraudulent payments had occurred during the states' implementation of the Pandemic Unemployment Assistance program. In response to this, the agency released Unemployment Insurance Program Letter (UIPL) 16-21, which provided guidance to states on the use of ID.me rather than self-certification to verify applicant identity. This is an example of initiative taken by an agency to stop fraud before it could occur by modifying program requirements even after states had already begun administering the program. These efforts preemptively mitigated the potential future fraud risk.
It advances equity. The launch of the HPS corresponds with growing calls for substantive change and increased public dialogue related to inequity, such as in the LGBTQIA+ community. Substantive change envisions building communities that are more equitable, especially when compared against pre-pandemic economic and social conditions. The HPS is intended to produce the empirical evidence to validate the continued dialogue on improving equity. This validation has the potential to create pathways to developing evidence-based policy focused on recovery efforts that advance equity. Such pathways should be designed to record, monitor, and track equity advancements over time.
What's Next?
The new visibility into previously unobserved phenomena via the HPS could facilitate the development of evidence-based policy focused on recovery. One pathway could favor policy targeted at existing inefficiencies and inequity in federal programs. Throughout this blog series, we will observe and discuss major findings resulting from analyses performed using HPS data and potential implications for the future. In the next post, we'll be investigating research focused on the impact of COVID-19 on the LGBTQIA+ community.