Posted by Kelley MacEwen on 11/6/14 3:26 PM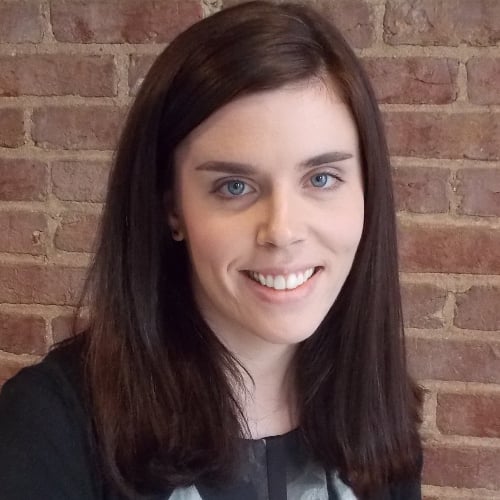 As we've mentioned previously, Summit's primary reason for moving is to provide more space for our growing staff. There are plenty of properties in the area to satisfy that requirement, but not all of them fit our other needs. We asked our staff to weigh in with their priorities when it came to a new office.
To help narrow down the search, our team at Cresa crafted a survey to determine the most important features for new office space. Some of those results are listed below:
Office Location
Our current office is located at 718 7th St NW, in the heart of Washington DC's Chinatown neighborhood. We are right across the street from an entrance to the Gallery Place metro stop, which services the red, yellow, and green lines. Metro Center, which serves the red, orange, blue, and silver lines, is only 4 blocks away. We asked: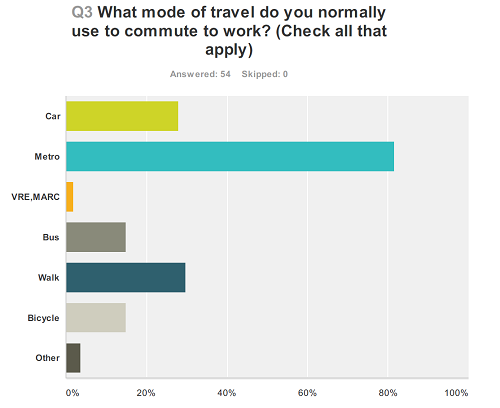 As you can see, over 80% of our staff uses the metro as a regular way to get to and from work. Staff were instructed to choose all modes that apply, so it's reasonable to assume that some people who normally walk to work would take the metro if it's raining, for example.
As a follow up question, we asked staff if they would look for another job if the new office location increased their commute time. Specifically, we asked how much of an increase would make them consider this decision.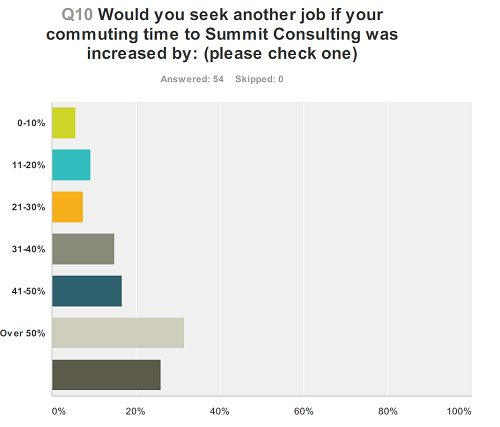 The results demonstrate that convenient location is a big factor in staff satisfaction with our office. As such, we made it a priority in our search: the office at 601 New Jersey Ave NW is only two blocks from Union Station.
Office Features
A number of new teams have formed as a result of our increased hiring and, consequently, meeting space can be hard to come by. We asked staff how they felt about that: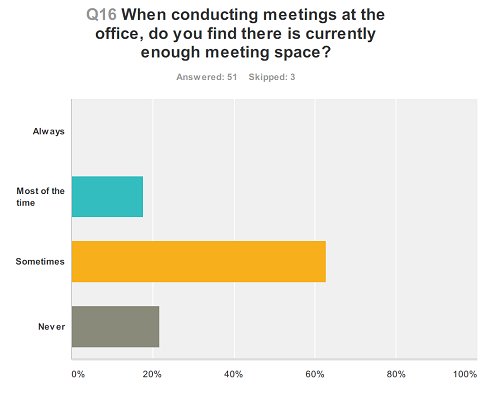 If you look at our new floor plan, we were sure to incorporate more space to accommodate teams of all sizes.
Building & Neighborhood Features
Finally, we asked staff to rank a number of features (in the building and in the neighborhood, each their own question) on a scale of 1-12 in terms of priority, 1 being most important. Here's a quick run-down on that:
15.7% of staff listed bike racks as their #1 priority in a new office; the same number wanted a rooftop deck first.
25.5% said that conference space for tenants was their first priority.
A good number of staff felt that drug stores were beneficial (but not necessary) to have nearby; 37.3% listed it within their top 3, but only 3.9% had it at #1.
Finally, Summit really values proximity to sandwich shops—41% of staff listed it as their most desirable neighborhood feature.