Posted by Christian Piccolo on 2/18/21 11:08 AM

--------------------------------------------------------
Even after years of network infrastructure investment by both the public and private sectors, millions of geographically remote and lower-income American households still lack access to high-speed broadband. As a result of this connectivity divide, these populations face economic, healthcare, and educational disadvantages in an increasingly digital modern world. To help further bridge this access gap, the Consolidated Appropriations Act of 2021 (H.R. 133) allocates more than $7.7 billion of the total $2.3 trillion appropriations toward existing and new broadband development programs. These will be administered primarily by the U.S. Department of Agriculture (USDA), the Federal Communications Commission (FCC), and the National Telecommunications and Information Administration (NTIA) and will aim to improve access to high-speed broadband by addressing the geographic and affordability issues limiting availability and prioritizing those populations facing the greatest access challenges.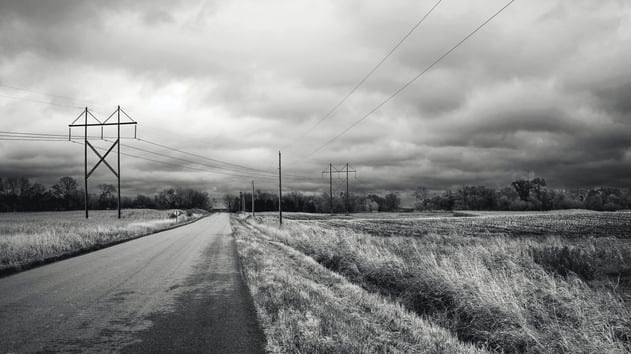 Photo by Gary Meulemans on Unsplash
The remoteness of rural areas in the United States leads to high costs for service providers to construct and deploy high-speed broadband networks in these regions. Given these challenges, the USDA's Rural Utilities Service administers several loan and grant programs focused on rural broadband infrastructure development, and H.R. 133 appropriates funding to continue a number of these initiatives. The ReConnect Loan and Grant Program already has awarded more than $1.2 billion for high-speed broadband infrastructure development, while the Community Connect Program has awarded more than $160 million since 2013. Under H.R. 133, these programs are allocated an additional $635 million and $35 million, respectively. In addition, H.R. 133 appropriates $60 million for the USDA's Distance Learning and Telemedicine Program, focused on improving access to education and healthcare. Under this additional funding, the USDA is positioned to support greater infrastructure development in the nation's most remote areas.
The FCC is allocated more than $5.4 billion in broadband-related funding under H.R. 133. Of this, $3.2 billion is designated to establish and administer the Emergency Broadband Connectivity Fund, which will be used to reimburse internet service providers offering discounted broadband service to low-income households. An additional $250 million is appropriated for the COVID-19 Telehealth Program, originally established under the CARES Act, while the FCC will also receive $98 million under the Broadband DATA Act to improve the reliability and accuracy of broadband service maps. These programs will help lower access costs for consumers while also improving public understanding of where broadband gaps exist so that funding can be properly dispersed. The bill also allocates $1.9 billion for the FCC to reimburse providers for the costs of replacing unsecure communications equipment under the Secure and Trusted Communications Networks Act of 2019.
NTIA appropriations under H.R. 133 include $285 million to administer a new Connecting Minority Communities Pilot Program that will offer broadband access grants to Historically Black Colleges and Universities, Tribal Colleges and Universities, and other Minority Serving Institutions. The NTIA also will receive $300 million to provide Broadband Infrastructure Deployment grants issued to partnerships between state or local municipal governments and internet service providers. In addition, $1 billion is allocated toward implementation of the Tribal Broadband Connectivity Grant program, aimed at expanding broadband availability and remote education, work, and health resources for tribal communities. These NTIA appropriations specifically target underserved and disadvantaged minority communities and promote public and private cooperation to meet broadband infrastructure demands.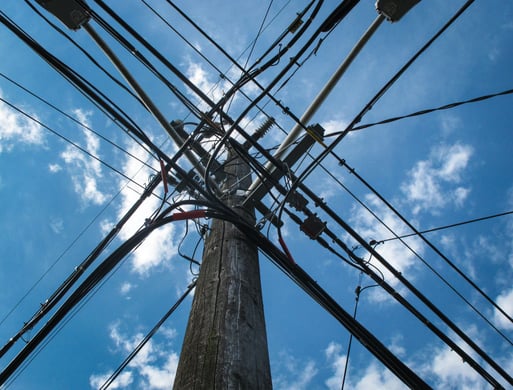 Photo by Dina Lydia on Unsplash
In addition to these specific appropriations, H.R. 133 also establishes new interagency broadband coordination efforts that will facilitate increased internet access throughout the country. The bill, through the ACCESS BROADBAND Act, launches the Office of Internet Connectivity and Growth at the NTIA. This new office is charged with promoting broadband access through public outreach efforts, tracking funding and construction progress, and standardizing the funding request application process across relevant federal agencies. Additionally, H.R. 133 directs the USDA, FCC, and NTIA to enter into an interagency agreement for coordination of fund distribution and broadband deployment efforts, with a goal of eliminating funding support redundancies. These standardization and interagency cooperation efforts are an important step for the government's broadband support initiatives. These directives would serve to not only simplify the application process across various funding programs, they would also provide a one-stop information clearinghouse for applicants to better understand available programs, how they vary, and which funding option is best for an applicant's needs. The efforts would promote more efficient deployment of funds to areas and communities most in need of government support for broadband access.
In total, H.R. 133 provides funding to these federal agencies for the continuation of existing broadband development programs and allocates new funding for broadband deployment in an effort to reach underserved areas of the United States, as shown in the table below. The bill also establishes coordination efforts between the agencies to promote a more streamlined application process and a more efficient deployment of funds. In so doing, the new funding targets communities facing insufficient access to high-speed internet due to a number of geographic and income-based factors while offering an easier and more equitable process for requesting and receiving such funding. Connecting this population will facilitate greater access to essential professional, educational, and health-care opportunities and services as society continues to become more digitally dependent.
Key Broadband Funding Initiatives by Agency and Program
Agency and Program
Funding Type
H.R. 133 Appropriation
USDA ReConnect
Loans and grants
$635,000,000
USDA Community Connect
Grants
$35,000,000
USDA Distance Learning and Telemedicine
Grants
$60,000,000
USDA Total
$730,000,000
FCC Emergency Broadband Connectivity
Reimbursement
$3,200,000,000
FCC COVID-19 Telehealth
Reimbursement
$250,000,000
FCC Broadband Mapping
Agency funding
$98,000,000
FCC Secure and Trusted Communications
Reimbursement
$1,900,000,000
FCC Total
$5,438,000,000
NTIA Connecting Minority Communities
Grants
$285,000,000
NTIA Broadband Infrastructure Deployment
Grants
$300,000,000
NTIA Tribal Broadband Connectivity
Grants
$1,000,000,000
NTIA Total
$1,585,000,000