Posted by Anthony Curcio on 11/13/15 10:19 AM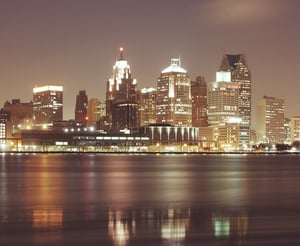 Greetings from Detroit!
Summit's Federal Credit team just wrapped up their final day at the 2015 Opportunity Finance Network (OFN) Conference. As a reminder, OFN is a coalition of mission-oriented lenders who gather to discuss best practices and innovative techniques. They work hard to improve the lives of the poorest Americans by lending where conventional lenders are reluctant to invest. (For a more detailed introduction to opportunity finance, read our post from earlier this week: Anthony Curcio on Attending the Opportunity Finance [OFN] Conference)
I took away two big ideas from OFN this year:
New capital is available to CDFI lenders. Community Development Financial Institution (CDFI) lenders have seen their access to capital wane in recent years. For them, this makes new access to long-term capital even more critical. Treasury's Bond Guarantee Program and the Chicago Federal Home Loan Bank are new sources of capital that are helping to reverse this trend. It was exciting to hear from CDFIs about how they are adapting to access this new capital, but also how they are deploying it to bring the power of markets and finance to our poorest neighborhoods. Lending for housing, small businesses, Charter Schools, and other community anchors: This is capitalism at its best.
Detroit is back! I am amazed at how Detroit's core is coming back to life. It reminds me of Washington, DC in the late 1990s and early 2000s. CDFI lenders have played a big part in this renewed vitality. They rushed in before it became popular to invest in Detroit, and they have led the way for other investors to follow. Take a trip to Motor City and see for yourself.
Our team had a great week in Detroit learning about the critical work being done in the opportunity finance industry. We thank OFN for hosting such a valuable event.
To learn more about Summit's work on Federal Credit, visit our Knowledge Base: