Posted by Corey West on 4/24/20 1:47 PM

--------------------------------------------------------
As expected, renters struggled to pay their April 1st rent. According to the report published by the National Multifamily Housing Council, approximately 31% of multifamily renters did not make their April 1st payment. This figure is up 12 percentage points from March 2020 and 13 percentage points from April 2019.
Based on Summit Consulting's research, the states in Figure 1, including the District of Columbia, will feel the hardest impact because they lead the country in renter-occupied dwellings.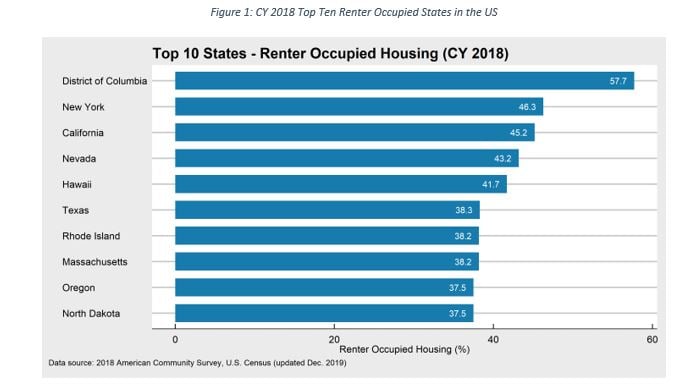 It is our expectation that the share of renters not making their monthly payments will grow in the coming months due to the number of recently submitted jobless claims in these locations.
As the graphic illustrates below, based on the unemployment insurance claims as of April 18th, each of the ten states experienced double-digit increases in the number of claims per 1,000 people since mid-March.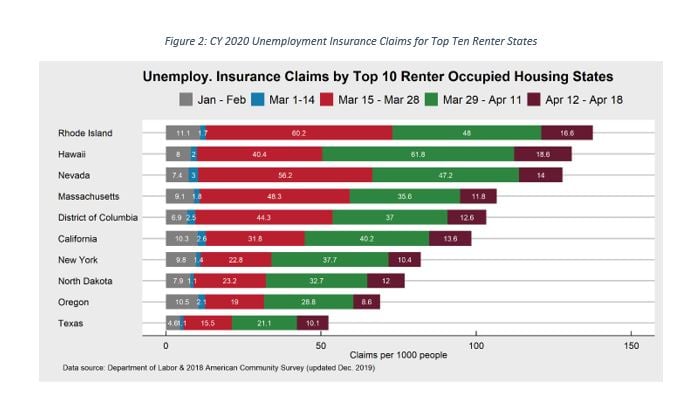 This post was written with the help of my Summit Consulting colleagues Michael Easterly, Katie Lettunich and Scott Senkier.