Posted by Julie Weber on 11/25/14 10:04 AM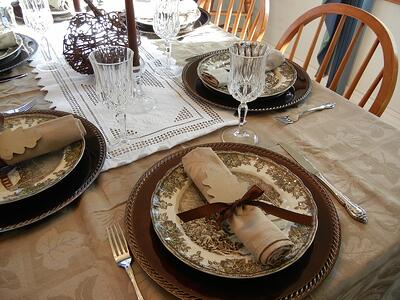 With the craziness of the Thanksgiving travel and the holiday season, generally, it is a smart move for businesses to provide employees with some additional paid time off to tend to family, friends, and oneself, so that they can then return to work, refreshed and ready to re-enter. This is the main reason that Summit decided (a while back) to provide not only Thanksgiving Day, but also the Day After Thanksgiving, as holidays to its employees.
Summit is not alone in this decision to provide this Day After Thanksgiving holiday. In fact, according to the Society of Human Resources Management (SHRM), 66% of all companies surveyed will provide this Day After Thanksgiving holiday to its employees this year. Meanwhile, next year over 76% of companies SHRM surveyed are planning to provide this Day After Thanksgiving holiday.
Summiteers are particularly excited to have this double holiday this year, when looking at the challenging commuting issues they may encounter. First, the total number of travelers is predicted to be the greatest number since 2007. More specifically, over 3.55 million people are projected to fly to their Thanksgiving destinations, and even more – 41.3 million people – are projected to travel by car during the Thanksgiving holiday weekend. Second, to make commuting matters even more interesting for some, Mother Nature is marinating the idea of adding some pre-meal spice to potential commutes in the Heartlands, the South, and the Northeast; severe weather in each of these areas is a possibility.

In light of the somewhat foreseeable Thanksgiving holiday commuting challenges, as well as the ongoing and critical need to support a business' most important asset – its employees – it makes great business sense for Summit (and other companies) to provide this Day After Thanksgiving holiday.
Does your business provide it? Does it make a big difference to you?