Posted by Melissa Cichantek on 12/11/15 7:00 AM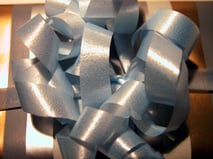 Struggling to find the right gift for your favorite data nerds? Never fear! We asked the members of Summit's Data Science Club to brainstorm for you. They shared this list of eight great gifts to keep you (or your favorite data aficionados) happy, energetic, and entertained in 2016.
For the Big Data Enthusiast:

A Primer ON

Predictive AnalyticS
To transition that enthusiasm to knowledge and for a solid introduction to analytics and big data, Data Science Club members recommend Eric Seigel's book, Predictive Analytics, The Power to Predict Who Will Click, Buy, Lie, or Die, and for a more advanced treatment, Principles of Data Mining.
For the Lover of Statistics and Cute Things: Distribution Plushies
To prove to your favorite data point of one that he or she is significant, visit the Nausicaa Distribution Shop on Etsy sells a variety of statistics-themed shirts, posters, cross-stitch patterns, and of course, plushies!
Did you know you can use Amazon gift cards to pay for AWS services? AWS provides virtually unlimited cloud computing power and storage. Data lovers can use AWS to run all of the analyses their little hearts desire for a fraction of the time it would take to run locally.
The perfect gift for the data scientist with a competitve streak, these non-transitive dice allow a player to use a combination of insider knowledge and seeming magnaminity to squarely prove his or her dominance. For those with a DIY aesthetic, James Grime and David Spiegelhalter explain how you can make these dice yourself. You can otherwise purchase them at the UK-based website Maths Gear.
GitHub allows data scientists to create and share code for feedback with other data scientists throughout the world. For code that's not quite ready-for-prime-time, personal, non-public accounts allow your favorite data scientist to work on soon-to-be-brilliant code in private. Foster this abilty to code without prejudice with a personal account subscription.
For the Highly-Caffeinated Analyst:

Mail-Order Coffee
Late-night coding sessions followed by early-morning work meetings create a constant need for caffeine. To fuel that coding creativity, give the data scientist in your life the sweet relief of coffee delivery. Companies like DC's own District Beans deliver coffee from a panoply of roasters to the doorsteps of DC-area residents. Citizen Bean delivers coffee nationwide and gives back a portion of proceeds to the charities of its roasters' choosing.
For the Open-Source fan:

RStudio Swag
Let the R evangelist in your life wear that enthusiasm on his or her sleeve. Literally. These pithy RStudio t-shirts are a sly nod to the world that says "I know R...and I R not afraid to use it".
If all else fails, everyone Wants more RAM
They've got a fever, and the only prescription is more RAM. A larger amount of fast RAM means your favorite data analyst can whip out an inelegant but effective solution, answer their question, and get back to their loved ones sooner. Try NewEgg or BestBuy.
What are your favorite gifts for the data-obsessed? What else should we put on our wishlists, and what should we give each other? Find us on Twitter (@SummitDistrict) and let us know.
*Note: All of these gift suggestions come directly from Summit staff members--we have not been asked (or paid) to advertise any items, and none of the links above will give us a kickback if you choose to purchase. These are just some cool ideas from us to you!