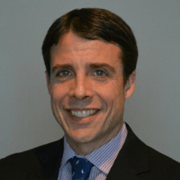 Director
Mr. Josh Goldberg is a Director at Summit. He leads Summit's mortgage finance practice, where he brings industry best practices to Summit's clients and develops Summit staff.
As an experienced risk management executive, Mr. Goldberg has two decades of mortgage finance experience, most recently focusing on model development, model validation, model audit, credit risk management, stress testing, and valuation techniques.
Mr. Goldberg has an MBA in finance & corporate accounting from the University of Rochester's Simon Business School and a BA in economics from Wesleyan University. He is also Certified Public Accountant, a Chartered Financial Analyst, a Certified Internal Auditor, and holds a Financial Risk Certification from the Global Association of Risk Managers.


202-407-8300