Healthcare Analytics
Summit helps clients find clarity. We distill complex claims data into actionable insights to meet operational and policy goals through statistical analysis and modeling.
Our Team
Our interdisciplinary team combines expertise in health economics, health policy, statistics, programming, data science and modeling. We use cutting-edge analytical techniques to solve our client's most complex data challenges. Our solutions draw on our understanding of health policy issues and experience working with health services provider and pharmacy claims data from private and public payers.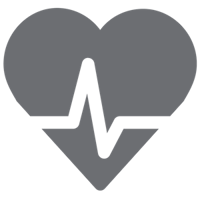 Our data analysts and data scientists offers a broad range of expertise in complex statistical and data analysis, data mining and machine learning, predictive and non-parametric statistical modeling, relational database development and data integration, reporting, and visualization development.
Our healthcare analytics team has supported Federal and State governments, and private organizations on issues of enforcement analytics, health data analytics, and litigation support. We develop analytics solutions that are scalable, repeatable, and effective.
Our Services
Enforcement Analytics. Our consulting services use advanced analytics to help Federal agencies detect program integrity issues, noncompliance, and illegal activity by applying intensive data management processes to administrative data, integrating complex data systems, and developing and implementing statistical models. We use predictive analytics to identify risks in regulatory non-compliance to evaluate the impacts of economic and policy changes, and to provide early indication of future unfavorable events for early prevention.
Health Data Analytics. Our staff supports monitoring, evaluation, and analytical engagements at the Federal and State level. We have extensive experience with a wide range of administrative health claims data. Our team of data scientists sifts through volumes of data to detect patterns and identify systematic relationships using cutting edge data mining techniques like machine learning, natural language processing, and text analysis. We work to deliver data driven insights to inform policy and programming decisions.
Healthcare Litigation Support. Our litigation services leverage statistical sampling and data analytics to analyze and review overpayment and fraud involving Medicaid or Medicare claims. Our team has worked with counsel to understand underlying data and find the optimal design that balances statistical power, time, and cost. Our team of statisticians has deep expertise in the development of sampling plans that involve complex stratification and clustering schemes. These techniques provide the greatest efficiency for the lowest cost while providing precise statistical estimates.
Health Policy. Summit staff is experienced in monitoring, evaluation, and analytical engagements of major healthcare initiatives at the state and Federal level. We apply mixed research methods to answer policy and impact questions. We work to deliver data driven insights to inform policy and programming decisions.