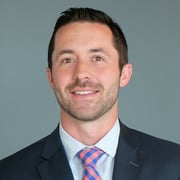 Consultant
Mr. Scott Senkier is a Consultant in Summit's Data Science Practice. He has supported clients at the Department of Treasury and the Department of Education.
Mr. Senkier possesses strong technical and analytical skills as well as a solid foundation in data science. He has a strong ability to develop new strategies and improve business processes through quantitative analyses and development of interactive web applications. Mr. Senkier has an exceptional record of achievement in consulting, organizational leadership, budget management, and strategic planning. In addition to excellent verbal, written, and interpersonal communication skills, he possesses a genuine ability to connect with people in teamwork environments. Mr. Senkier is a proficient programmer in R, Shiny, and SQL.
Mr. Senkier earned an M.S. in Information Systems Technology and a Certificate in Business Analytics from George Washington University. He earned his B.S. in Operations Research and Computer Analysis from the U.S. Coast Guard Academy.
202-407-8300