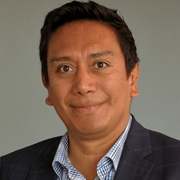 Director
Oswaldo Urdapilleta, Ph.D., serves as a Director at Summit. He is a seasoned health economist, social policy researcher, and evaluator with more than 20 years of experience. Dr. Urdapilleta provides technical direction and supports business development in the Federal contracting business portfolio of Summit excluding credit-related engagements. He manages Summit's business strategy on healthcare research. Dr. Urdapilleta supports research, projects, and client management for Summit's engagements across several agencies in the U.S. Department of Labor.
Dr. Urdapilleta has managed departments and teams, which produced a broad range of products ranging from rigorous mixed methods impact evaluations, data analysis, compliance monitoring, surveys, and technical support projects for the U.S. Department of Health and Human Services, U.S. Department of Labor, and the World Bank. His expertise includes sophisticated econometrics (difference-in-difference models, matching, and other advanced statistical techniques), and survey sampling techniques. He is also well versed in qualitative analysis and primary data collection. Dr. Urdapilleta taught graduate level courses on monitoring and evaluation techniques at Johns Hopkins University. He is also active in the research community and was a member of the 2016 Article-of-the-Year Award Selection Committee for Academy Health, the premier research association for health services research.
Dr. Urdapilleta holds a doctorate in public policy from The University of North Carolina at Chapel Hill, a master's degree in public policy analysis from The University of Rochester, and a bachelor's degree in economics from The Instituto Tecnológico Autónomo de México.
oswaldo.urdapilleta@summitllc.us
202-407-8300