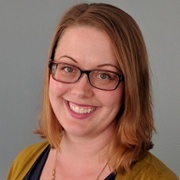 Technical Writer and Marketing Consultant
Ms. Melissa Cichantek is a Technical Writer and Marketing Consultant with Summit, where she authors, edits, and reviews major reports, Summit publications, and business development materials, and provides content for Summit's website and technical blogs. She is involved in business development initiatives across firm practices, including creation and maintenance of supporting materials, such as capabilities statements, qualifications statements, Requests for Information (RFIs), and Requests for Proposals (RFPs). Additionally, she manages Summit's website updates and content management system.
Before coming to Summit, Ms. Cichantek provided policy, communications, and operations support for Washington, DC, clients specializing in energy and natural resources issues. She served as the project manager for a client portfolio that included small businesses, nonprofits, public agencies, and trade organizations. She researched, wrote, and edited a wide variety of professional documents, including white papers and Congressional testimony.
She earned a Bachelor of Arts in political science and philosophy from the University of Wisconsin-Stevens Point.
melissa.cichantek@summitllc.us
202-386-6886