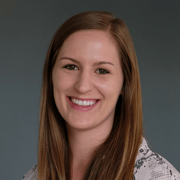 Katie Lettunich, Analyst
Ms. Katie Lettunich is an Analyst at Summit, where she supports mortgage finance engagements. Ms. Lettunich employs sophisticated data analysis techniques in collaboration with other team members, Ph.D.-level experts, and clients. She provides data analytics support to federal loan programs and portfolio management. She is proficient in Stata and R.
She previously supported Summit's Litigation Analytics efforts, where she provided statistical and analytical support to litigators on large, complex, multi-defendant cases.
Ms. Lettunich earned her B.S. in economics and political science at Northeastern University.
202-407-8300