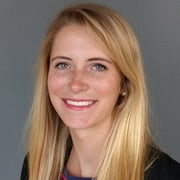 Senior Analyst, Mortgage Finance
Julie Brustle is a Senior Analyst with Summit, where she works on engagements supporting data modeling and analytics within mortgage finance. She supports the Mutual Mortgage Insurance (MMI) Fund for the U.S. Department of Housing and Urban Development (HUD) Federal Housing Administration (FHA).
Ms. Brustle has experience using SAS 9, R, Excel, and SPSS for statistical analysis. She has had previous internship experience using predictive analytics and economic analysis with large-scale medical record files in support of healthcare improvement. She has analytic experience with clinical data as a research assistant at the Prevention Research Center.
Ms. Brustle holds a B.S. in statistics and a minor in mathematics from The Pennsylvania State University.
202-407-8300