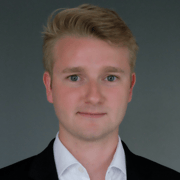 Senior Analyst, Federal Credit Modeling and Forecasting
Mr. Julian Henry is a member of Summit's Federal Credit Modeling and Forecasting Directorate, assigned to build, maintain, update, and independently validate credit subsidy cash flow models for multiple agencies in the Federal Government.
Mr. Henry's experience includes developing, updating, and executing models for calculating credit subsidy and assessing risk, creating tools for progress tracking, documenting policies, procedures, and methodologies. At the Environmental Protection Agency (EPA), he supports the development and implementation of the Water Infrastructure Finance and Innovation Act (WIFIA) program. For a Federal tax court case engagement, Mr. Henry develops and maintains VBA-based tools used to extract and merge data from large Excel files. Mr. Henry also assists engagements supporting HUD and DOE. He has experience with a variety of programming languages including VBA, Stata, R, and Python.
Mr. Henry earned his B.S. in Economics with a minor in Mathematics from the University of Wisconsin – Madison.
202-407-8324