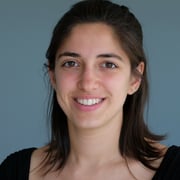 Senior Analyst, Federal Credit Modeling and Forecasting
Ms. Cecilia Bisogno is a Senior Analyst on Summit's Federal Credit Modeling and Forecasting directorate. She supports a U.S. Department of Housing and Urban Development (HUD) engagement, focused on designing and implementing a valuation and disposition tool to minimize FHA's losses in the event of an insurance claim.
Her professional interests include data analytics applied to community development, sustainable development, regulatory economics, and optimization. Ms. Bisogno possesses a strong technical background in program development, regulatory structures, and sustainable growth. She is proficient in MATLAB and Stata.
Ms. Bisogno holds a B.S. in mathematics and a B.A in economics, with a minor in sustainability studies from the University of Maryland, College Park.
202-407-8300