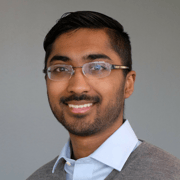 Avinash tamby, Analyst
Mr. Avinash Tamby is an Analyst who provides statistical and analytical support at Summit. He is proficient in R, Python, and SQL and uses these tools to apply data mining and machine learning techniques to big data. Since joining Summit in 2017, Mr. Tamby's technical work has focused on data cleaning, model construction, advanced analytics, and performing cluster computing using cloud-based tools.
Mr. Tamby earned his B.S. in applied mathematics and statistics from Johns Hopkins University in Baltimore, Maryland.
202-407-8300