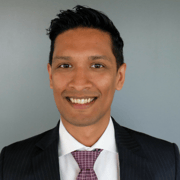 Consultant
Mr. Auyon Rahman serves as a Consultant for Summit. Mr. Rahman has a wide range of experience in private sector advisory services, financial analysis, investment management and consulting. He has led diverse teams in complex emerging markets, and is an experienced project manhubager for private sector development projects.
Previously, Mr. Rahman worked as an Analyst for the International Finance Corporation for five years where he managed private sector development projects for financial institutions and regulatory entities. He also worked as a Research Consultant at the Center for Enterprise and Society, University of Liberal Arts Bangladesh. Mr. Rahman has also worked briefly in the private equity space and as a Consultant at the International Forum of Sovereign Wealth Funds where he analyzed cost and organizational structures across five global sovereign wealth funds for a study commissioned by a member fund.
Mr. Rahman holds a Master of International Business in international finance and strategic management from The Fletcher School at Tufts University. He received his B.A. in economics from Macalester College.