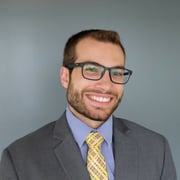 Senior Analyst
Mr. Angelo Curto is a Senior Analyst at Summit, where he supports the mortgage finance team by providing data modeling and analytics. He supports the Mutual Mortgage Insurance (MMI) Fund for the U.S. Department of Housing and Urban Development (HUD) Federal Housing Administration (FHA). He is proficient in several programming languages, including Stata, R, and VBA.
Mr. Curto has previously supported Summit's litigation analytics efforts. For that directorate, he assessed third-party sample designs and performed advanced statistical analyses on complex financial data. For several engagements, Mr. Curto has led data management, study design, and implementation.
Mr. Curto earned his B.A. in international studies and his M.A. in international economic relations from American University.
202-407-8300