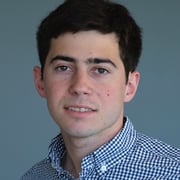 Senior Analyst, data science
Mr. Adam Banker is a Senior Analyst at Summit.
He uses his coding skills to create accessible business tools for analysis and to provide data driven insights. Previously, he was a part of the Summer Analyst program where he used machine learning techniques to search for trends.
Mr. Banker received a B.A. in mathematics (statistics) and minor in physics from Washington University in St. Louis.
202-407-8300